Jim Donahoe (@SQLFlipFlopsDBA ) hosted a #SQLChat on Wednesday, April 5 over Career Satisfaction within the SQL Space. This was a busy conversation with over 268 tweets generated with the hashtag #SQLChat.
What did we learn?
Not everyone needs fancy degrees or certifications to be a successful data professional.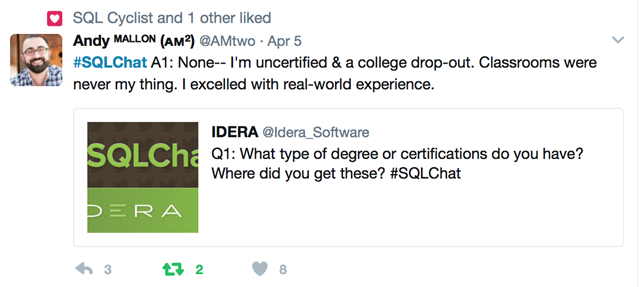 In fact, most of our Twitter Chat participants were accidental DBAs.





To be a DBA, or other Data Professional, you must be organized and patient enough to solve problems.




To be successful in the SQL Space, it's important to network within the SQL Family.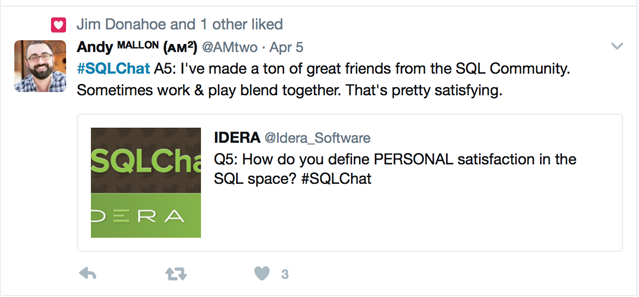 Our next #SQLChat will take place May 24th at 11 AM CT with Jes Borland (@grrl_geek). Jes will be leading a conversation on what a DBA needs to know about Azure SQL Database. Participants will discuss their questions and concerns about using SQL Database, and best practices for managing it.
We hope to see you there!