I'm having troubles with the white background and font size of Aqua Data Studio.  I have found how to change the background color on portions of ADS but is there a way to increase the font size? How about the background for the "Servers" section?
It would just be ideal if themes were supported to give a more customization to this already great software.
Thanks!
John
UPDATE:  I found, at least how to fix the fonts.  It pays to look 3 or 4 times before asking a question.

ADS would still benefit from a THEMES option.
Response
Thomas Conrad over 1 year ago
Hi John,
In addition, you can dynamically change the font size in the editors by checking the box next to "Change font size (Zoom) with Ctrl+Mouse Wheel". This way, when you are in an editor, all you have to do is press Ctrl and then move the mouse wheel to adjust the font size.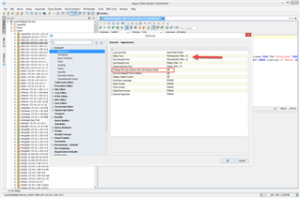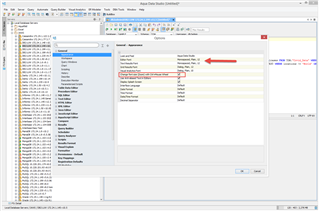 We are currently looking at adding a dark theme perhaps in the next release since it is requested a lot.
Thanks,
Tom