Still don't have a Hippie Duck? They are back for a limited time only!
The first 100 people to make a new account on the IDERA community will receive a free, limited-edition Hippie Duck!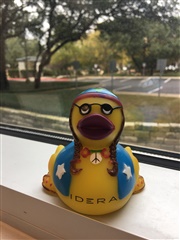 To get your duck, you must first join the community by creating an account here. Once that is done, you will want to fill out this form to receive your super hip duck!
The IDERA community is a free resource for industry news, product updates, IDERA contests, networking and more. Create an account today to start participating in valuable conversations.