Joseph D'Antoni, Microsoft MVP provides insight and examples from his experience as a consultant.
The value you truly bring to your job as a database professional isn't in doing mundane, repeatable tasks like installing SQL Server, running T-SQL scripts, or even putting out minor fires like a drive running out of space. The real value added by an outstanding DBA is the skill to manage way more servers by automating the mundane (potentially saving the firm the cost of a full time employee), tuning performance on critical business systems, and most importantly being able to recovery critical data in the event of failures.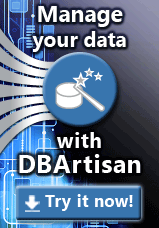 I see a lot of organizations were the DBAs are really under a ton pressure—there are never enough resources (have you tried to hire a DBA lately? It's really hard), there's more and more data coming from a wider variety of systems, and at the same time the DBA has new skills to try and learn, like cloud and virtualization. So how do you get yourself out of this endless cycle and raise your profile both in your company and in the community? Automation—if you can minimize the amount of time you have to spend on low value tasks, you can maximize and even find free time to learn new skills.
There are five tricks-of-the-trade or tools that used together can provide a significant level of task automation:
PowerShell
SQLCMD
DOS (yes!)
Dynamic SQL and Concatenation
Agent jobs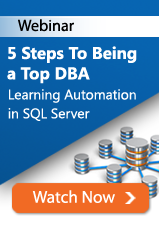 You should start small (SQL Server installations) and build your skills to advanced techniques like patching and code deployments. By developing scripts and applying these tools you can shave time off repetitive tasks and free up time for more value-add activities like query tuning.
For more information on this topic, check out this on-demand webinar where you will learn:
How tools are used for automation in SQL Server
Examples of automation for the good
Techniques that you can use to automate nearly any task
Insight on the phrase dev-ops
Learn about Embarcadero DBArtisan, a toolset that helps DBAs maximize availability, performance and security across multiple DBMSs. DBArtisan boosts productivity, streamlines routine tasks, and reduces errors. And you can try DBArtisan for free.