Concluding our Solutions for the Cloud blog series, we discuss cloud deployment models – public cloud, private cloud, hybrid cloud, and community cloud – and their differences. If you missed our blog last week, feel free to read about Cloud Service Delivery Models.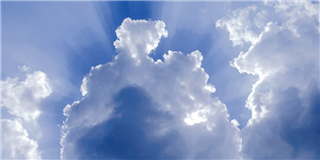 The cloud concept offers four deployment models: public cloud, private cloud, hybrid cloud, and community cloud.
Public clouds are available to the general public or a large group. Public clouds are owned, managed, and operated by an organization selling cloud services. Public clouds dynamically provision resources over the Internet using web applications from an off-site third-party provider. The provider supplies shared resources and bills by utility computing (that is, a pay-as-you-go pricing model). A primary reason that organizations move to public clouds is to replace their capital expenses with operating expenses while minimizing these operational expenses.
Private clouds are deployed for the exclusive use of an organization. That is, the private cloud is dedicated and isolated for that organization. The organization or a third party owns, manages, and hosts the private cloud. The location of the infrastructure of a private cloud is on-premises or off-premises. A third party controls a managed private cloud. A hosted private cloud is hosted and operated off- premises.
Hybrid clouds are a combination of public and private clouds. Hybrid clouds use services that are in both the public and private space. The public cloud provider and the organization divide the responsibility of managing the hybrid cloud. By using a hybrid cloud, organizations can determine the objectives and requirements of the services to be created and have the flexibility to obtain these services based on the most suitable methodology.
Community clouds are deployed for the exclusive use of a community, which is a group of people from different organizations that share a common interest or mission (for example, vertical markets and academic institutions). One or more members of the community, a third party, or a combination of both own, manage and host community clouds. Community clouds exist on-premises of one of the parties that are involved or off-premises for everyone.
Accessing your databases and applications in the cloud has become easy to do, with multiple options available for selection based on your specific needs. Whatever the cloud configuration, IDERA provides a wide range of database tools to help you manage and monitor your environment.
Read more in the full solution brief.
We've got your cloud database needs covered. Learn about IDERA's cloud database solutions.