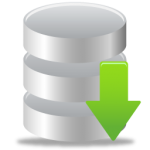 DBArtisan and Rapid SQL 2016 are here! — Join the Revolution!
DBArtisan & Rapid SQL 2016 are available!
Put an end to siloed database development and administration
Historically, DBAs and developers have worked in highly siloed environments which don't facilitate shared knowledge and resources.
Join the Revolution and Get Started Today
to learn more and see the new features for this release!
IDERA's DB PowerStudio and ER/Studio are industry-leading database management and modeling tool suites that help thousands of organizations and database professionals effectively manage their data across the entire ecosystem, from modeling and management to development and optimization.