A lot of emphasis has been placed on diversity in tech of late, with good reason. Research has shown that a more diverse team finds more innovative ways to solve problems and build better products. Women aren't entering tech at the same rates as men but are leaving the field almost twice as fast. Other minorities are underrepresented in all steps of the hiring process.
Studies indicate that men will apply for a job meeting only 60% of the requirements, but women applicants feel they should meet 90% or more before they'll apply.
Participate in our next #SQLChat on December 6 at 11 AM CT as we discuss how we can encourage diversity in tech. This chat will be hosted by Rie Irish (@IrishSQL), partnering with the PASS Women in Technology (WIT) Virtual Group (@PASS_WIT).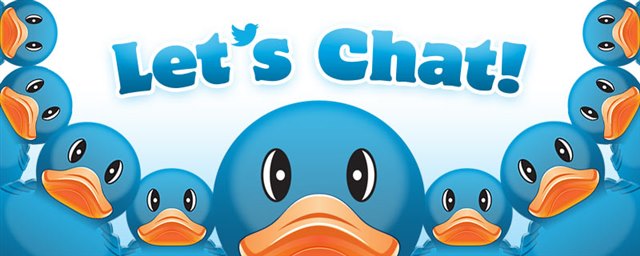 Rie and WIT will discuss techniques to attract a more diverse applicant pool. They will offer ideas on how to help your HR team and hiring managers remove bias and create a team that solves problems by bringing together different backgrounds. Join this #SQLChat to find out how you can influence the hiring process at your company, even if you aren't management.
This #SQLChat will allow members from the SQL community to discuss SQL Server's biggest topics with IDERA product experts, and have a chance to win this month's giveaway prize. This month's giveaway prize is a $100 Southwest Airlines Gift Card, perfect for your holiday travel or SQL Saturday expenses.
Here is How To Participate:
Log into your Twitter account on December 6 and search for #SQLChat at 11 AM CT. @Idera_Software will introduce the presenters with a welcome tweet and announce the first question based around our chosen topic using #SQLChat. We recommend using TweetChat to follow along with the conversation. Presenters will then answer question through their personal Twitter accounts and @Idera_Software will retweet responses. Community members who are participating in the chat will also answer questions, and presenters and community members can then interact with each other (reply, favorite, retweet). The next question will be presented and so on… The chat will end at 12 PM ***Presenters and participants must use #SQLChat within each tweet to become part of the chat and be entered to win the giveaway prize.
*Everyone who sends out a tweet with #SQLChat between 11 AM CT and 12 PM will be automatically entered into the giveaway. The winner will be chosen at random. Please be sure you are following @Idera_Software as the winner will be notified through direct message.
About Rie: Rie is a single Mom raising her beautiful daughter in North Georgia. She has been a SQL Server DBA for over 20 years. She's worked in many industries including the non-profit sector, big pharma, federal contracting, eDiscovery and payment processing. She is currently Director of Database Administration for a payment security firm in Atlanta. She is very involved with the Atlanta MDF User Group and serves as Executive Director of their SQL Saturday. She is co-leader for the PASS Women in Technology Virtual Group. She is an IDERA Ace and a Microsoft MVP on the Data Platform.