This fun puzzle, created by Kenneth Fisher, is primarily focused on SQL Server but also includes some IDERA terms. Up for the challenge? Download the PDF below and complete the crossword yourself.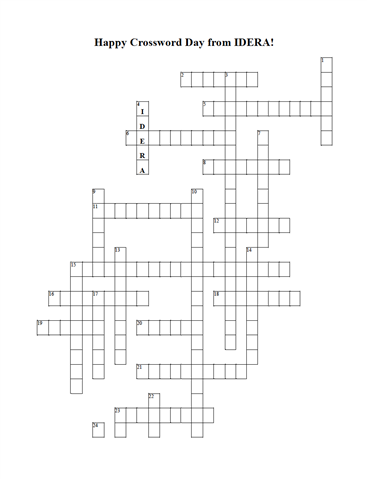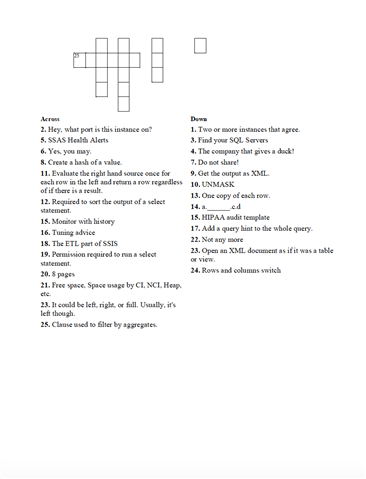 The first three participants to successfully send a picture of their completed crossword to zoe.bell@idera.com will receive a prize!
About the Creator: Kenneth Fisher has worked with databases of one flavor or another for his entire career. Currently he specializes in SQL Server and is considered a Microsoft Data Platform MVP. Outside of that he builds small metal models, reads science fiction and fantasy, and helps his wife of 20 years raise their two amazing children.