Howdy!
As some of you are aware with the Enterprise Team Edition, comes bundled, Business Architect and Software Architect.
Business Architect is one of the key tool that enables one to perform:
Conceptual Model Creation
Supports high-level conceptual modeling using elements such as subject areas, business entities, interactions, and relationships.

Process Model Creation
Support for straightforward process modeling that uses standard elements such as sequences, tasks, swim lanes, start events, and gateways.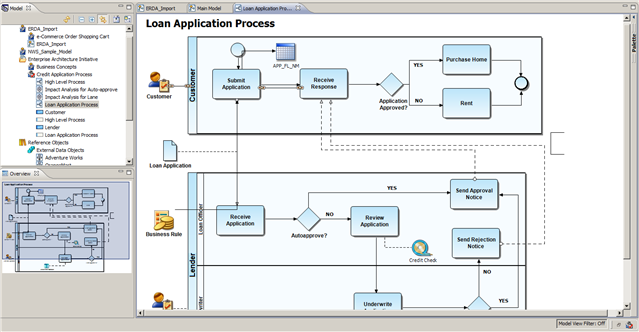 Check it out today! Download a Free Trial here!