Our December #SQLChat will take place Thursday, December 8 at 11 AM CT with Maximo Trinidad (@MaxTrinidad). Maximo will lead a conversation on PowerShell, including resources to learn more about the language, personal experiences and more.
This #SQLChat will allow members from the SQL community to discuss SQL Server's biggest topics with IDERA product experts, and have a chance to win a giveaway prize. This month's giveaway prize is a $75 Amazon Gift Card – the perfect gift to get ready for the holiday season!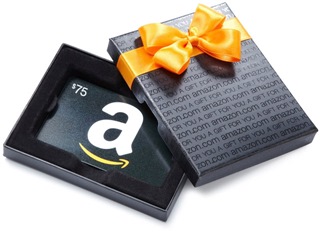 (photo taken from Amazon.com)
Here is how to how to participate:
Log into your Twitter account on December 8 and search for #SQLChat at 11 AM CT. @Idera_Software will introduce the presenters with a welcome tweet and announce the first question based around our chosen topic using #SQLChat. We recommend using TweetChat to follow along with the conversation. Presenters will then answer question through their personal Twitter accounts and @Idera_Software will retweet responses. Community members who are participating in the chat will also answer questions, and presenters and community members can then interact with each other (reply, favorite, retweet). The next question will be presented and so on… The chat will end at 12 PM ***Presenters and participants must use #SQLChat within each tweet to become part of the chat and be entered to win the giveaway prize.
*Everyone who sends out a tweet with #SQLChat between 11 AM CT and 12 PM will be automatically entered into the giveaway. The winner will be chosen at random. Please be sure you are following @Idera_Software as the winner will be notified through direct message.
This Twitter Chat will take place the day after Maximo's Geek Sync where he will present on using PowerShell across multiple platforms. He will also walk you through working with some of the editor(s) available for scripting using Linux. Click here to read more and register for Maximo's Geek Sync.
About Maximo Trinidad: In Florida, Maximo is known as Mr. PowerShell. He is the founder of the Florida PowerShell User Group which meets on a monthly basis. Maximo is originally from Puerto Rico and has been working in the technology world since 1979. Over the years, he has worked with SQL Server Technologies, provided support to Windows Servers/Client machines, Microsoft Virtualization Technologies, and built some Visual Studio solutions. He has been a Microsoft PowerShell MVP since 2009 and MVP SAPIEN Technologies 2015. He speaks at many of the SQL Saturdays, IT Pro and .NET camps events around Florida.