Is your DBA career fireproof? Let's discuss the things that can get you fired and make sure you're not doing them.
Our next #SQLChat will take place on Wednesday, August 23rd at 11 AM CT with Robert Davis (@SQLSoldier).
There are things that many DBAs do (or fail to do) for which they can and should be fired. This #SQLChat will help you fireproof your job security and make you a master at making sure your own backside is covered in the event something disastrous happens. These are basic, fundamental skills all DBAs should know, but surprisingly, many do not.
The scary part is, you may already be doing some of these things and not even know it. Many people are. Find out now if your job is at risk!
This #SQLChat will allow members from the SQL community to discuss SQL Server's biggest topics with IDERA product experts, and have a chance to win this month's giveaway prize,. This month's giveaway prize is a giant Jenga set!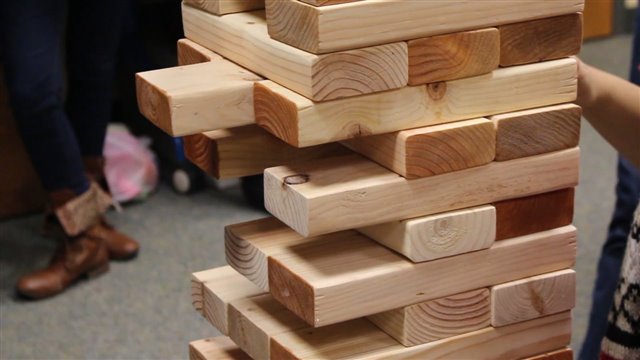 Here is how to how to participate:
Log into your Twitter account on August 23 and search for #SQLChat at 11 AM CT. @Idera_Software will introduce the presenters with a welcome tweet and announce the first question based around our chosen topic using #SQLChat. We recommend using TweetChat to follow along with the conversation. Presenters will then answer question through their personal Twitter accounts and @Idera_Software will retweet responses. Community members who are participating in the chat will also answer questions, and presenters and community members can then interact with each other (reply, favorite, retweet). The next question will be presented and so on… The chat will end at 12 PM ***Presenters and participants must use #SQLChat within each tweet to become part of the chat and be entered to win the giveaway prize.
*Everyone who sends out a tweet with #SQLChat between 11 AM CT and 12 PM will be automatically entered into the giveaway. The winner will be chosen at random. Please be sure you are following @Idera_Software as the winner will be notified through direct message.
About Robert: Robert L Davis is a Microsoft Certified Master in SQL Server and a Data Platform MVP. He is a Database Engineer by day who spends most of his time performance tuning the queries written by a small army of data scientists at BlueMountain Capital Management. He is passionate about disaster recovery, availability, performance tuning, and security. He is co-leader of the PASS Security Virtual Chapter who is always on the hunt for security presenters and volunteers wanting to help out in the V.C.