SQL Server health checks have garnered a great deal of notoriety over the last five years. What was initially a niche offering more than ten years ago has evolved into a mainstream "must-have" for the SQL Server community. A SQL Server health check is, in one word: inspection. Although, no two Health Checks are the same. It is a matter of analyzing an environment, enumerating issues, and working towards corrective action. However, some essential everyday items need to be addressed whether building new servers, inheriting servers, improving the checks on the existing environment, or reviewing a SQL Server instance that has not had an inspection in a long time.
The 18-page whitepaper, "5 Reasons SQL Server Health Checks Are Life Savers", digs into the common questions about health checks, and then deliver a checklist along with some scripts to help you perform your own SQL Server health checks. Further, the whitepaper addresses five keys areas that could be considered life-saving. Life-saving refers to helping to grow, show the value to the organization, and keep the organization running smoothly. The five key areas are: The SQL Server health sanity check, avoid backup blunders, stay out of the news, and secure SQL Servers, make SQL Server maintenance beneficial, and make performance predictable.
The author, Jeremy Kadlec, is the Chief Technology Officer at Edgewood Solutions, and co-founder of MSSQLTips.com, where the team solves problems for millions of SQL Server professionals around the globe. Over his 15 year career, he has served as a distinguished SQL Server consultant, author, speaker, community leader, and trainer. He by Microsoft recognized him as a SQL Server Most Valued Professional (MVP) since 2009. He loves spending time with his family, and he is an avid sports fisherman.
Click here to read the whitepaper.
Tune the health, performance, and security of Microsoft SQL Server for physical, virtual, and cloud environments with SQL Doctor. Easily monitor and improve the performance of SQL Server, Azure and AWS instances. Instantly locate real-time performance issues with quick findings. Improve performance with updated recommendations for SQL Server 2016 and 2017, Azure SQL Database, and Amazon RDS. Generate executable scripts to optimize performance. Moreover, view trends from the history of analysis recommendations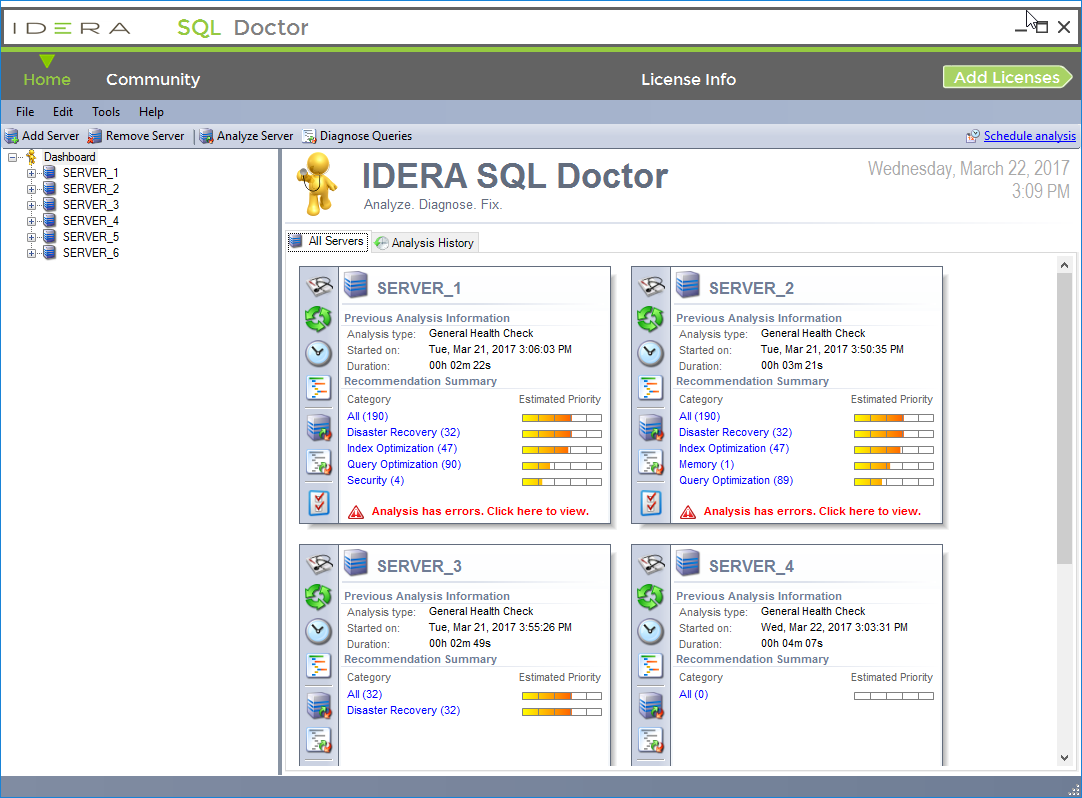 Read the datasheet, watch the overview video, browse the case study of how an IT consulting firm pinpointed SQL Server performance issues, read TechValidate survey results, download a fully functioning 14-day trial, request a live demonstration., and request a price quotation.