Our next #SQLChat will be held Wednesday, June 8 at 12 PM Noon CT with IDERA ACE, Thomas LeBlanc (@TheSmilingDBA). We will be discussing how to get started with reading execution plans.
Whether you are an expert at reading execution plans, or new to the concept, this will be a great opportunity to learn more about the topic. Share your own tips and tricks, opinions, and personal experiences with the rest of the SQL community.
 This #SQLChat will allow members from the SQL community to discuss SQL Server's biggest topics with IDERA product experts, and have a chance to win a giveaway prize. This month's giveaway prize is an Apple TV (3rd generation) valued at $69.99! You won't want to miss out!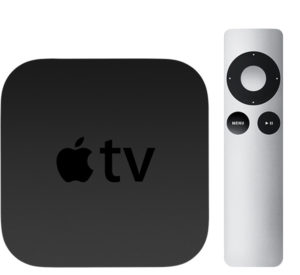 (Photo courtesy of Apple.com)
Last month's chat was a huge success and we are looking forward to getting the SQL community together again.
Here is how to how to participate:
Log into your Twitter account on June 8 and search for #SQLChat at 12 PM CT. @Idera_Software will introduce the presenters with a welcome tweet and announce the first question based around our chosen topic using #SQLChat. We recommend using TweetChat to follow along with the conversation. Presenters will then answer question through their personal Twitter accounts and @Idera_Software will retweet responses. Community members who are participating in the chat will also answer questions, and presenters and community members can then interact with each other (reply, favorite, retweet). The next question will be presented and so on… The chat will end at 1 PM ***Presenters and participants must use #SQLChat within each tweet to become part of the chat and be entered to win the giveaway prize.
 *Everyone who sends out a tweet with #SQLChat between 12 Noon and 1 PM will be automatically entered into the giveaway. The winner will be chosen at random. Please be sure you are following @Idera_Software as the winner will be notified through direct message. 
 About Thomas: Thomas LeBlanc is a Business Intelligence/Data Warehouse Architect in Baton Rouge, and uses his 25 years in IT to help develop OLTP systems with normalized databases for high-performing T-SQL and end-to-end dimensional data marts using SSIS, SSAS, PPS, PowerBI, PowerView, and Excel. His SQL Server certifications include MCSA 12, MCITP 08 BI and DBA, MCITP 2005 DBA, and MCDBA 2000. As a PASS volunteer, he is current chair of Excel BI VC, past chair of Data Arch VC, serves on Program Committee (2011-2015) and is active in the Baton Rouge UG and SQL Saturday.
IDERA GIVEAWAY OFFICIAL RULES – JUNE