While medical facilities are most at risk for a HIPAA violation, most organizations in the United States have to comply with the law and can be hit with civil and criminal penalties.
Participate in our next Twitter Chat on November 29 at 11 AM CT with host K. Brian Kelley (@kbriankelley) as he leads a community discussion on meeting HIPAA compliance with your databases. What challenges are you having? What can you share that you wish you knew before you started your own efforts? Discuss this and more using #SQLChat.
This #SQLChat will allow members from the SQL community to discuss SQL Server's biggest topics with IDERA product experts, and have a chance to win this month's giveaway prize. This month's giveaway prize is a Keurig Coffee Maker valued at $99.99.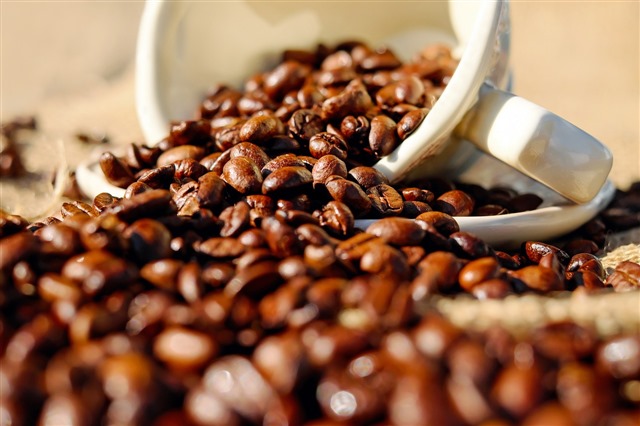 Here is How To Participate:
Log into your Twitter account on November 29 and search for #SQLChat at 11 AM CT. @Idera_Software will introduce the presenters with a welcome tweet and announce the first question based around our chosen topic using #SQLChat. We recommend using TweetChat to follow along with the conversation. Presenters will then answer question through their personal Twitter accounts and @Idera_Software will retweet responses. Community members who are participating in the chat will also answer questions, and presenters and community members can then interact with each other (reply, favorite, retweet). The next question will be presented and so on… The chat will end at 12 PM ***Presenters and participants must use #SQLChat within each tweet to become part of the chat and be entered to win the giveaway prize.
*Everyone who sends out a tweet with #SQLChat between 11 AM CT and 12 PM will be automatically entered into the giveaway. The winner will be chosen at random. Please be sure you are following @Idera_Software as the winner will be notified through direct message.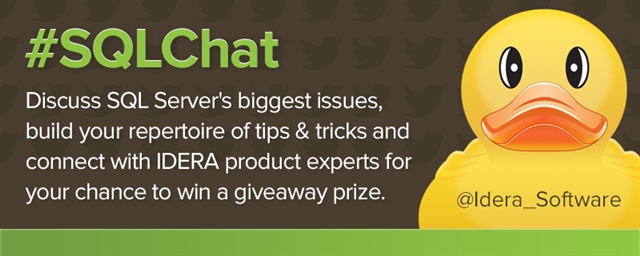 About Brian: Brian's community involvement stems from being a SQL Server author, columnist, and Microsoft MVP with a focus on SQL Server and Windows security. His skillset extends beyond being a DBA; he has served as an infrastructure and security architect including solutions such as Citrix, virtualization, and Active Directory. Brian is a very active member of the IT community having spoken at DevConnections, SQL Saturdays, code camps, and user groups.
Brian is also hosting a Geek Sync Webinar on November 15 at 11 AM CT over Handling HIPAA Compliance with your Data Access. You can register for this Geek Sync for free here.