We know what you're all thinking – what's the deal with the Rubber Ducks?
If you've attended a conference we've sponsored, or downloaded a trial off an IDERA email blast, chances are you've received an IDERA duck in the mail.

Overall, we've had over 26 different types of IDERA ducks.
Named "Quacky," these ducks are a special member of our IDERA family and bring a little extra joy into our everyday work-life. We hope they do for you, as well!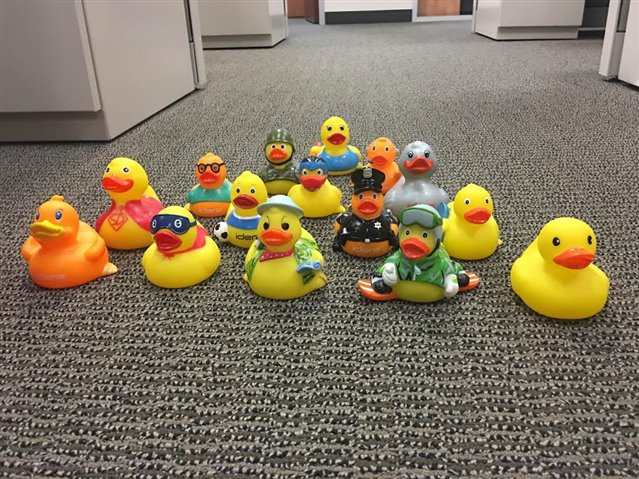 So, where did they come from?
Quacky started out as just a plain orange duck that was custom made. It was a random bit of swag we began offering because of our orange brand color.
It wasn't until 2012 when we started creating different ducks to compliment tradeshows. The IDERA team wanted to give away swag that attendees could share with their kids as well.
The company actually thought about dropping the duck theme but so many people in the SQL community expected IDERA to have ducks at events. It was something they looked forward to.
If you are a seasoned customer, you might also remember us having 3 IDERA ducks to help promote our 3 top products. The "sales duck" represented SQL Diagnostic Manager, the original "nerd duck" represented SQL Compliance Manager, and the "police duck" represented SQL Safe Backup. Do you recognize our old logo on the ducks below?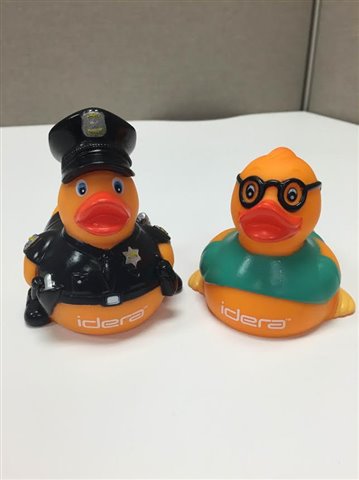 Three ducks were a great way to promote our top products, but, as our company and portfolio grew, so did our need for ducks, and we forgoed the idea of "product ducks."
These days, we can't wait to pick out our next rubber duck. A lot of thought comes into picking a Quacky that compliments conference themes, timely holidays, and other fun occasions.
"Every time I see a new duck I want it," Monica Rathbun, IDERA ACE said. "My favorite duck is Doc from Summit 2014 when IDERA did the Back to Future theme. My kids love when a new little square box shows up in the mail, they can't wait to see which comes next."
You can spot these ducks on all of our graphics, company t-shirts and other swag.
We put IDERA love in each box when mailing, as an IDERA employee stuffs, labels and ships each duck themselves.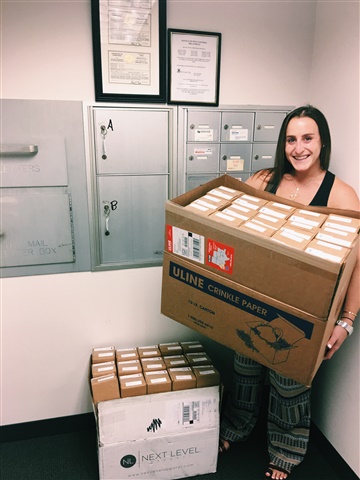 We also use these ducks to give back to the community. Each year, we participate in the Austin Duck Derby benefiting the Boys and Girls Club Foundation. This rubber duck race takes place on Lady Bird Lake and is a popular event among employees with free food, music and more.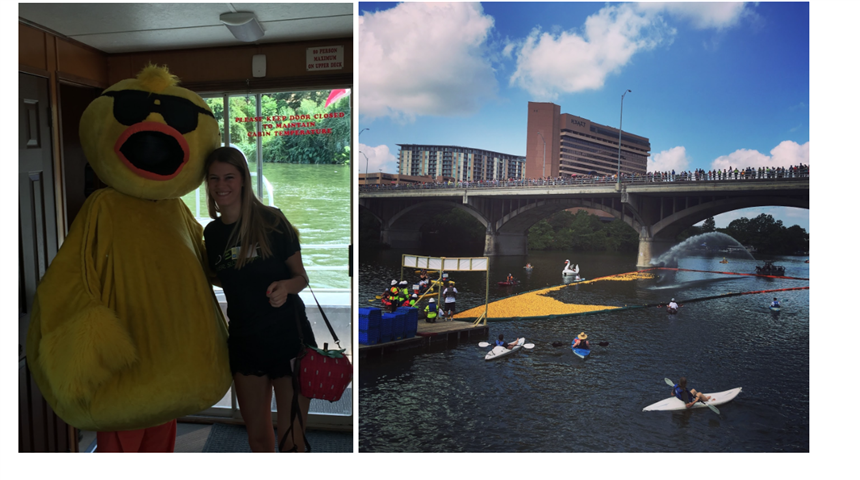 You can take our personality quiz to find out which IDERA duck you would be!
Don't have a duck? We are always giving them away on our social accounts. You can follow us here. The SQL family is constantly sharing duck pictures on Twitter. We love getting to see their duck collection grow, and the places they might take their duck.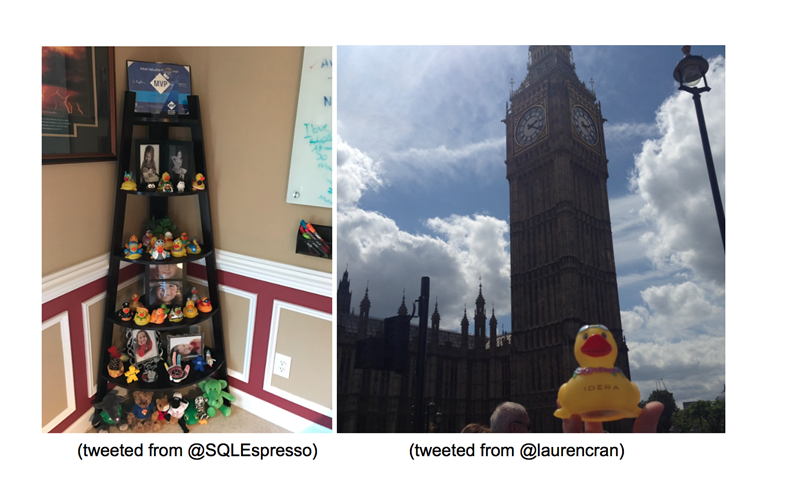 Feel free to comment below and let us know which Quacky is your favorite!