Methodist Hospitals of Dallas, Inc. is a medium enterprise healthcare company in Dallas, Texas, USA. They have 10 to 24 SQL Server databases in their environment.
They suffered from SQL Server performance problems due to: index and query issues; disk, memory, network, and processor issues; database and server settings; and deadlocks, blocking processes, long-running jobs and transactions, and waits. Furthermore, they suffered from SQL Server security risks due to non-optimal security settings, and disaster recovery risks due to database and transaction log backup issues.
They needed guidance on how to quickly fix SQL Server issues since they were not sure how system changes will affect database performance.
Read the results from a TechValidate survey to learn how Methodist Hospitals of Dallas overcame these challenges with SQL Doctor.
Click here to download the TechValidate survey results.
With SQL Doctor, tune the health, performance, and security of Microsoft SQL Server for physical, virtual, and cloud environments. SQL Doctor runs on cloud virtual machines with Microsoft Windows. It can access mapped cloud drives. It supports tuning of instances of SQL Server on cloud virtual machines, and the SQL Server cloud databases Amazon Relational Database Service (RDS) for SQL Server and Microsoft Azure SQL Database.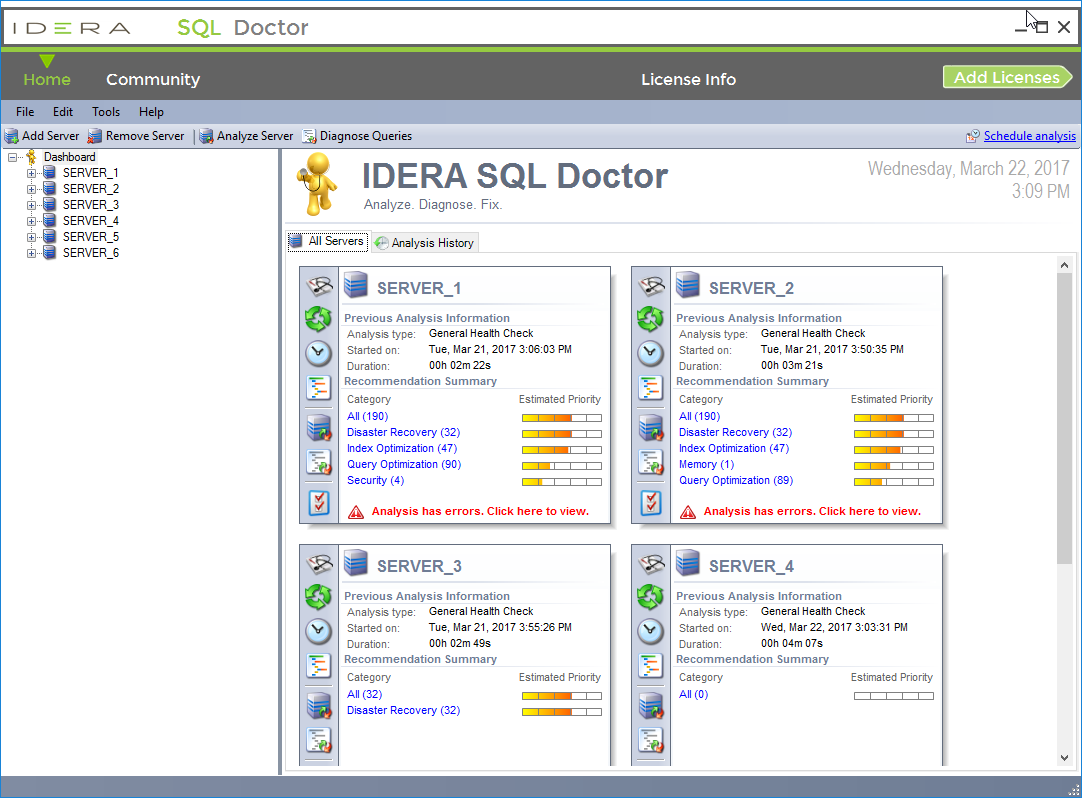 For SQL Doctor:
Save almost 40% off the regular price when you purchase online. Take advantage of this limited time offer and pay only $400 per user with the first year of maintenance included! Hurry, this offer ends November 30th! Save Now!