Have you been interested to see how you can baseline performance and improve performance with an Azure SQL Database? Do you want to grasp the secret sauce and how to monitor changes in performance to determine if you should pay more or less for the right performance tier for your workload?
Watch the Geek Sync webcast "Introduction to performance tuning in Azure SQL Database" with John Sterrett to learn about the new features in Azure SQL Databases that will help you be an Azure Performance Tuning Rockstar for your organization. Discover how Azure measures performance with ??? (DTUs) and how DTU usage can impact data loads, migrations, and your daily workload.
Click here to watch the webcast.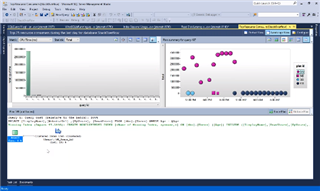 The presenter, John Sterrett, is a Microsoft Data Platform Most Valued Professional (MVP), Data Platform certified Microsoft Certified Solutions Expert (MCSE), Principal Consultant and the Founder of Procure SQL LLC. Previously, he was a Senior Database Administration Advisor for Dell, directly responsible for several mission-critical databases behind "dell.com". John has presented at many community events, including PASS Summit, SQL Rally, 24 Hours of PASS, SQL Saturday's, PASS Chapters, and Virtual Chapter meetings. John is a leader of the Austin SQL Server User Group and founder of the High Availability Disaster Recovery (HADR) Virtual Chapter.
SQL Doctor
SQL Doctor tunes SQL Server performance, security, and disaster recovery via expert recommendations in physical, virtual, and cloud environments – including managed cloud databases. Unlike its competitors, it displays the health of all SQL Servers, generates ready-to-run SQL scripts to optimize and undo optimization, limits the analysis to specified databases, applications, and performance categories, and provides real-time, as-needed, and scheduled checkups.
For SQL Doctor:
Save almost 40% off the regular price when you purchase online. Take advantage of this limited time offer and pay only $400 per user with the first year of maintenance included! Hurry, this offer ends November 30th! Save Now!