Database administrators need simple and quick ways to manage their SQL Server environment. SQL Admin Toolset provides 24 essential desktop tools for SQL Server to save time by simplifying routine administrative and troubleshooting tasks:
Reduce time spent on daily SQL Server administration.

Easily run daily admin tasks across multiple SQL Server instances.

Simplify migrating, consolidating, and creating SQL Server instances.

Eliminate manual, time-consuming, and error-prone admin tasks.
"For SQL Admin Toolset, the top benefit is that it makes your job as a database administrator easier. You do not need to do things manually or with scripts if there are tested tools that help you."
Oswaldo Morales, Application Database Administrator, Tri Tech Group
(large enterprise, telecommunications services, USA)
Here is a list of the 24 tools:
Diagnostics:

Backup Status, Object Search, Password Checker, SQL Search, and SQL Discovery

Administration:

Multi Query, Login Copy, Job Mover, Database Mover, User Clone, Job Editor, Quick Reindex, Database Configuration, Connection String, Server Configuration, Partition Generator, and Linked Server Copy

Analysis:

Inventory Reporter, Index Analyzer, Server Statistics, Patch Analyzer, Space Analyzer, and Server Ping
"SQL Admin Toolset provides reduced time in migrations and upgrades."
Jeff Pierce, Database Administrator, Associated Regional and University Pathologists, Inc.
(large enterprise, health care, USA)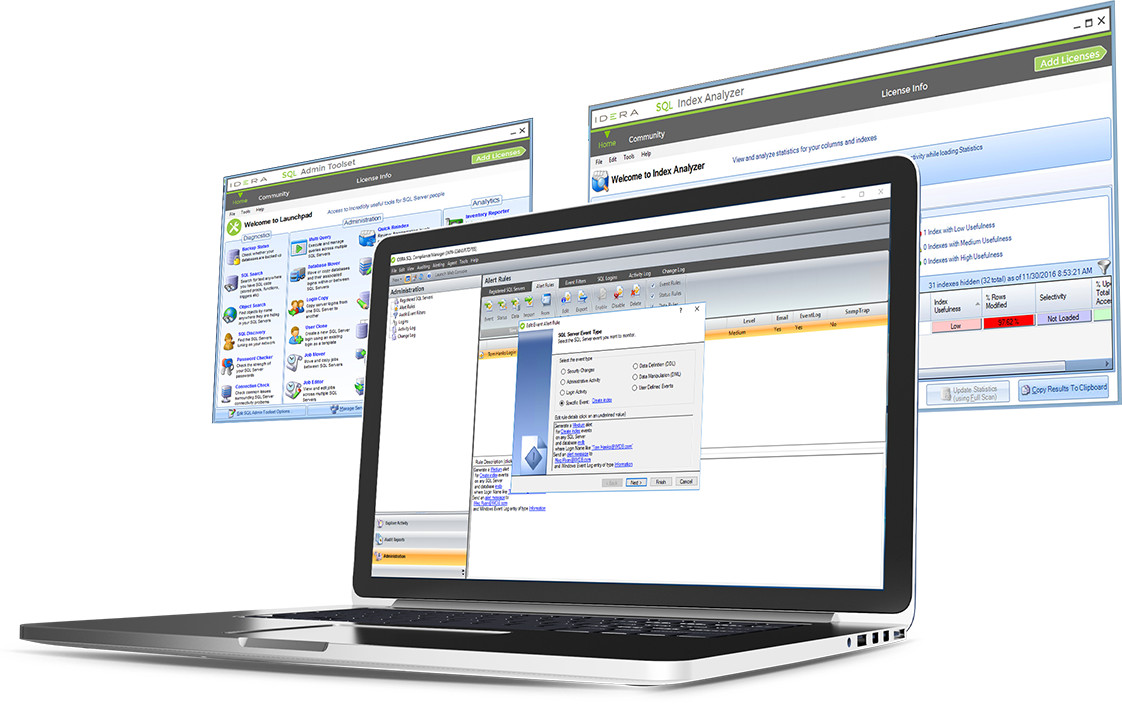 Watch this overview for more information:
For SQL Admin Toolset:
Save almost 40% off the regular price when you purchase online. Take advantage of this limited time offer and pay only $253 per user with the first year of maintenance included! That is only $11 per tool! Hurry, this offer ends December 31th! Save Now!