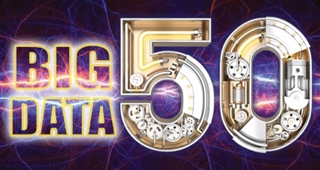 We're proud to announce that for the second straight year IDERA was named to the "Big Data 50" list published annually by DBTA's Big Data Quarterly. The prestigious list includes 50 forward-thinking companies that are working to expand what's possible in terms of collecting, storing, protecting and deriving value from data.
IDERA's inclusion was based on the innovative capabilities of our our flagship data products, ER/Studio and Aqua Data Studio, which provide comprehensive data modeling and analytics capabilities across multiple big data platforms for relational, unstructured, NoSQL, and cloud data.
In addition, our VP & GM of Database Tools, Heidi Farris, was also featured in a "Big Data Trailblazer" post, highlighting the latest updates for our database tools.
As IDERA continues to expand its big data capabilities, it's gratifying to be recognized in a list that includes the likes of IBM, AWS, Oracle, VMware and Teradata.
Big data is a big focus for IDERA going forward, and this honor validates our efforts to be viewed as a key player in this market.