Join us for our third-annual IDERA Live Virtual Conference designed to educate and inform users of any level in a fun, engaging atmosphere.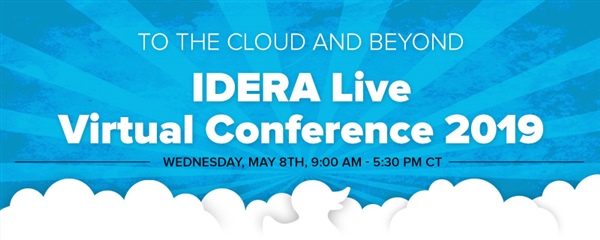 Some of the industry's top speakers will guide you through compelling content and the biggest issues present in the IT world, as well as an inside look into all things IDERA.
You do not have to register for all sessions to be able to take part in this event – feel free to pick and choose the topics that are most important to you. This one-day event is 100% free and virtual so that you can enjoy from your home or workspace. Registration is open to any and everyone.
IDERA Live Conference Schedule:
Session attendees will be entered to win a $100.00 Amazon.com Gift Card! One winner will be chosen at random from each IDERA Live 2019 Virtual Conference session.
You can find more information on our free conference here: https://www.idera.com/lp/idera-live-virtual-conference-2019