Our next #SQLChat will take place Wednesday, May 11 at 11 AM CT with host Karen Lopez (@datachick) as she leads a conversation exploring the myths and misunderstandings that surround data modeling.
This #SQLChat will allow members from the SQL community to discuss SQL Server's biggest topics with IDERA product experts, and have a chance to win a giveaway prize. It will be a great opportunity to share tips, opinions and personal experiences surrounding data modeling.
In honor of Star Wars Day taking place a week prior, this month's giveaway prize will be Star Wars: The Complete Saga (Blu-Ray) Box Set!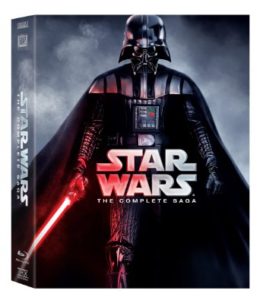 (photo taken from Amazon.com)
About Karen: Karen Lopez has more than 20 years of database design experience. She specializes in the practical application of design approaches, balancing development time frames with the need to deliver solutions that will support business agility and data quality needs. She's known for her fun and engaging speaking and teaching style. She tweets about data, space exploration and her travel experiences at @datachick. Karen blogs at www.datamodel.com.
Here is how to how to participate:
Log into your Twitter account on May 11 and search for #SQLChat at 11 A.M. @Idera_Software will introduce the presenters with a welcome tweet and announce the first question based around our chosen topic using #SQLChat. We recommend using TweetChat to follow along with the conversation. Presenters will then answer question through their personal Twitter accounts and @Idera_Software will retweet responses. Community members who are participating in the chat will also answer questions, and presenters and community members can then interact with each other (reply, favorite, retweet). The next question will be presented and so on… The chat will end at noon ***Presenters and participants must use #SQLChat within each tweet to become part of the chat and be entered to win the giveaway prize. You must be following @Idera_Software to win the prize.
*Everyone who sends out a tweet with #SQLChat between 11 A.M. and noon will be automatically entered into the giveaway. The winner will be chosen at random. Please be sure you are following @Idera_Software as the winner will be notified through direct message. 
IDERA GIVEAWAY OFFICIAL RULES – MAY