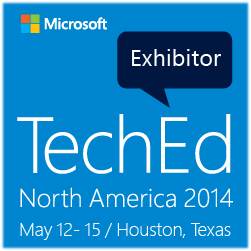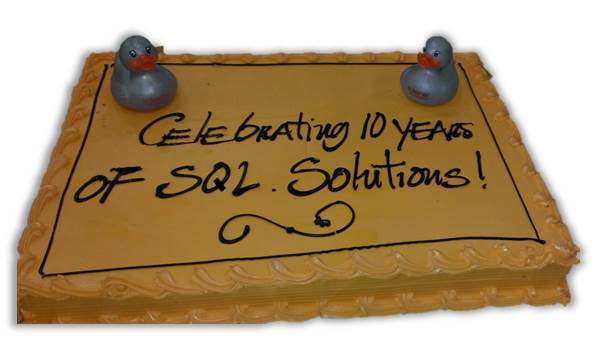 Another Microsoft TechEd, TechExpo (now there's a mouthful) is almost in the books. This was not my first TechEd but it has been a number of years since I last spent time working a booth at the show, and this was a great year to get back in the booth. It was also great to have the show in our hometown. (Click HERE for the central stop for TechEd show info.)
This year at TechEd is been a big one for Idera as we celebrated our 10th birthday last night in the booth, complete with cake (yes, there really was cake), party hats and a prize raffle. Now why can't employees enter???? And don't forget our special edition silver duck. Did you get yours? If you didn't, you still have a few short hours to come by the booth if you're in town.
It wasn't all partying at the show (though we always have fun). The guys have been running nonstop demos of all of our SQL tools  in the booth and we've had a lot to talk about including our newest product SQL Traffic Accelerator.
For everyone that was able to join us for the celebration, we thank you for stopping in. Parties are fun, but it is even better when we get to share the celebration with the ones who helped get us here.
So, did you have a chance to make it to TechEd this year? Tell us what you enjoyed the most (besides the cake…those two pieces were good!)