IT is a fast moving profession. If you aren't keeping up you are falling behind.
Participate in our next #SQLChat on Wednesday, October 18 at 11 AM CT with Kenneth Fisher (@sqlstudent144). Kenneth will be leading a discussion on learning within your career space.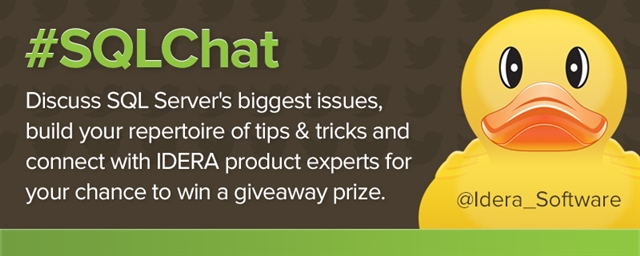 What's the new shiny thing that SQL professionals should be learning? Linux? Python? DevOps? What are your favorite methods of learning? What are the pros and cons of formal education vs self-taught education? Discuss this and other general best practices to grow your career skill-set and get to the bottom of questions that affect your everyday lives both in and out of the work space.
This #SQLChat will allow members from the SQL community to discuss SQL Server's biggest topics with IDERA product experts, and have a chance to win this month's giveaway prize. This month's giveaway prize is IDERA swag including an IDERA duffel bag, t-shirts, and more.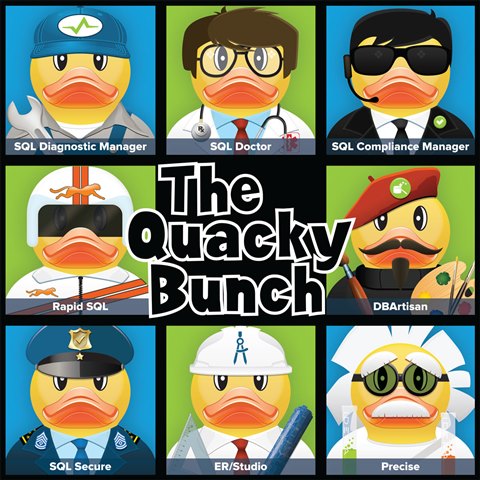 Here is how to participate:
Log into your Twitter account on October 18 and search for #SQLChat at 11 AM CT. @Idera_Software will introduce the presenters with a welcome tweet and announce the first question based around our chosen topic using #SQLChat. We recommend using TweetChat to follow along with the conversation. Presenters will then answer question through their personal Twitter accounts and @Idera_Software will retweet responses. Community members who are participating in the chat will also answer questions, and presenters and community members can then interact with each other (reply, favorite, retweet). The next question will be presented and so on… The chat will end at 12 PM ***Presenters and participants must use #SQLChat within each tweet to become part of the chat and be entered to win the giveaway prize.
*Everyone who sends out a tweet with #SQLChat between 11 AM CT and 12 PM will be automatically entered into the giveaway. The winner will be chosen at random. Please be sure you are following @Idera_Software as the winner will be notified through direct message.
About Kenneth: Kenneth Fisher has worked with databases of one flavor or another for his entire career. Currently he specializes in SQL Server and is considered a Microsoft Data Platform MVP. The majority of his free time is spent blogging about things he is learning, has learned, would like to learn etc. Outside of that he builds small metal models, reads science fiction and fantasy, and helps his wife of 20 years raise their two amazing children.