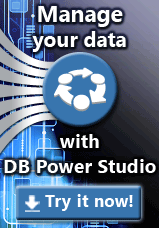 These days the fundamentals of taking an interview have not changed much. The more experienced you are, the greater the likelihood of getting into multiple rounds of interviews. If you have been in the industry for close to a decade, when do you start preparing for the interview? This is a tough question with no simple answer. This blog post is around knowing how to prepare for data centric interviews.
Whether you are a DBA or a Developer, the landscape of data is changing fast and it is tough to keep pace with. However, the fundamentals of working with data have not changed for at least 3-4 decades. What are traits that potential employers will look for during a data centric interview?
The basics
Fundamentals don't change in this industry. As the saying goes, most of the things we do are like the same old wine in a brand new bottle. As you prepare for your interview day, think of the basics. Refresh reading the documentation on what has changed from one version to another. Knowing these details can help you during interviews as you will be better able to articulate your answers.
Get hands-on experience
There is nothing better than getting first-hand experience in implementing a technology. In today's world, we have seen people try to find shortcuts using search engines. They don't quite realize that there is nothing better than trying hands-on. With trends like cloud catching on, it is best to actually get an environment to work on.
If that isn't enough, these days there are tons of Virtual Classes or Virtual Hands-On Labs in the market that can be used to learn new technologies. We have heard from many in the industry that they are not able to work on new technologies because they are working on N-2 version today. Our take to this is simple, don't expect to work on the latest and greatest every time. If you need to be relevant in the industry, put some extra effort to learn something new all by yourself and make sure to get hands-on experience.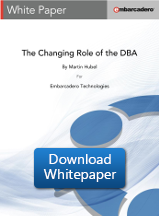 Know the trends in the industry
If you are serious in the domain you work with, it is interesting and important that you keep track of the trends in the industry. If you are in the data field, then some of the basics that we hope every interviewee understands are around NoSQL, Big Data, Visualizations, Data Warehouse, In-Memory Technologies, Appliances, Storage Enhancements, Reporting techniques, Scalability, Performance, Testing, Deployment, Machine Learning and many more. These are just some of topics we thought were worth mentioning at this moment.
Know your tools – Inside-Out
There is no excuse not knowing what you state you know in your resume. We have seen a number of candidates write something and when grilled a layer into the topic they fall apart and the shallow knowledge on the topic surfaces immediately. In this competitive world, getting an interview call is the toughest process. If you have succeeded in getting to this spot, it is total injustice to just give it away so easily. So if you are serious about the point-2 we mentioned above, get hands-on with whatever you do when working. Even if the chance is not present, read and explore as much as possible to make the best impression during interviews.
Conclusion
As we wrap-up, be relaxed as you prepare for you interview. Many times we think the company is recruiting us after the interview. Our thought is simple. If you are really good in the industry, you are the person who is deciding whether you want to join the company. The industry is moving faster than we can realize, so be on top of releases and enhancements that happen inside the world of data. We always consider that any knowledge is valuable. You will surely re-discover yourself and you will be able to land the best for yourself.
Learn more about Embarcadero database tools and try them free:



About Pinal Dave
Technology Evangelist & Founder of SQL Authority

Pinal Dave works as a Technology Evangelist (Database and BI) with Microsoft India. He has written over 2000 articles on the subject on his blog at http://blog.sqlauthority.com. During his career he has worked both in India and the US, mostly working with SQL Server Technology – right from version 6.5 to its latest form. Pinal has worked on many performance tuning and optimization projects for high transactional systems. He has been a regular speaker at many international events like TechEd, SQL PASS, MSDN, TechNet and countless user groups.