Do you think strongly of our products? Have you had a good experience with a certain tool? We want to hear about it!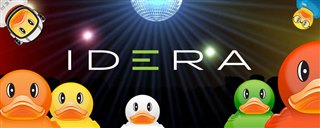 Through February, those that write a review on IT Central Station of either SQL Diagnostic Manager Pro or ER/Studio Enterprise Team Edition will get special IDERA swag delivered their way!
Please email zoe.bell@idera.com with a link pointing to your review and your gift will be on its way.
Don't currently use these products? We will be featuring new tools to review each month to make sure all of our customers have a chance to receive a gift.