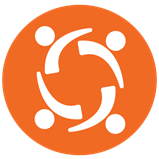 October will be a busy month for the ER/Studio team! You have multiple opportunities to engage with our product experts and learn more about how this feature-rich data architecture suite can help you gain control of your data landscape and establish the foundation for your enterprise architecture.
First up is our monthly Tips and Techniques demo on October 3 at 10am CDT. In this live demonstration, one of our technical specialists will show you how to get started with ER/Studio, and show you many of the features included in the tool. They will cover many topics which include:
Reverse engineering an existing database
Logical and physical modeling
Diagram layout and formatting
Creating and managing sub-models
Importing object definitions
Model comparison
And more!
This interactive session gives you the chance to see the tool in action, and to ask questions to better understand particular features or learn more about a specific capability.
Next up is the Data Architecture Summit, being held in Chicago, IL during the week of October 8-11. This is the second year for this DATAVERSITY event, with a comprehensive educational program that defines the essential elements of a modern Data Architecture, and IDERA is proud to be a sponsor again. Use the promo code IDERA10 to save 10% off the cost of your registration! Then stop by the IDERA table at the event to say hello, claim your new duck, and ask any questions you may have about ER/Studio.
Right after that, this year's Data Modeling Zone will take place in Madison, WI, during the week of October 15-19. IDERA has sponsored this annual conference for several years, and it is the best event to equip yourself and your team with data modeling skills. This year's program has been expanded to 5 full days, with in-depth tutorials on Monday and Friday, and many relevant educational sessions during the rest of the week. Register with promo code ERStudioIsAwesome to save 20% on either the full event (5-day) or main event (3-day) pass.
IDERA will also have a table at this event, so come by to see a demo of ER/Studio. Additionally, our senior product manager, Ron Huizenga, will present two sessions during DMZ that you won't want to miss:
October 16: Data Architecture – The Foundation for both Enterprise Architecture and Data Governance
October 17: ER/Studio Special Interest Group
And that's not all! To wrap up the month, join this free DATAVERSITY webinar, Integrate ERP and CRM Metadata into Enterprise Data Models, on October 30th to learn how to extract the metadata in ERP and CRM packages such as SAP, Oracle, Salesforce, and others, and bring that metadata into ER/Studio models for increased visibility into data lineage. If you can't wait until the webinar to learn more, you can read this datasheet on the capabilities of Safyr for ER/Studio.
Learn more about ER/Studio Enterprise Team Edition, and request your free one-on-one demonstration. And keep an eye out for more exciting webinars and events!