Automation in SQL Server – the one thing that can salvage the sanity of the DBA. While automating backups and maintenance processes is common place at most companies, the methods for doing these can differ. Whether using a scripted solution or a maintenance plan, each DBA has their own way they like to automate the everyday things. When it comes to automating other tasks and processes, and branching out beyond pre-packaged solutions, what other methods are available?
Join IDERA (@Idera_Software) and host Amy Herold (@texasamy) on Wednesday, September 26 at 11 AM CT for a community discussion on automation in SQL Server. The methods, challenges, and adoption of processes that can simplify the everyday life of the DBA will be discussed. Participants can use #SQLChat to join the conversation on Twitter.
Joining our #SQLChat will give you the opportunity to explore hot industry topics with the community and IDERA product experts and have a chance to win a prize. This month's giveaway prize is an Ember Temperature Control Ceramic Mug!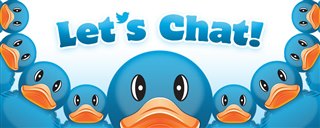 Here is How To Participate:
Log into your Twitter account on September 26 and search for #SQLChat at 11 AM CT. @Idera_Software will introduce the presenters with a welcome tweet and announce the first question based around our chosen topic using #SQLChat. We recommend using TweetChat to follow along with the conversation. Presenters will then answer question through their personal Twitter accounts and @Idera_Software will retweet responses. Community members who are participating in the chat will also answer questions, and presenters and community members can then interact with each other (reply, favorite, retweet). The next question will be presented and so on… The chat will end at 12 PM ***Presenters and participants must use #SQLChat within each tweet to become part of the chat and be entered to win the giveaway prize.
*Everyone who sends out a tweet with #SQLChat between 11 AM CT and 12 PM will be automatically entered into the giveaway. The winner will be chosen at random. Please be sure you are following @Idera_Software as the winner will be notified through direct message.
About Amy: Amy Herold is currently a Sr. Database Administrator with One Technologies in Dallas, specializing in PowerShell and automation. She is also an IDERA ACE for the Class of 2018 and the Director of Programs for the North Texas SQL Server User Group (NTSSUG). She frequently speaks at SQL Saturday and user group events across the United States and has also participated in numerous Women in Technology sessions as a panelist. Amy currently blogs at sqlkitten.com.
This blog was co-written by Amy Herold.