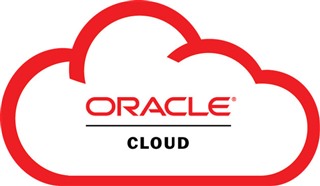 Howdy!
I am back with another exciting blog post on setting up our ER/Studio Repository in the Oracle Cloud.
Let us walk through the process.
Prerequisites
Get a Oracle Cloud account. You can sign up for a Free Trial here

https://myservices.us.oraclecloud.com/mycloud/signup?language=en&sourceType=_ref_coc-asset-opcHome
Right now they are offering $300 worth in free Credit. But if you can reach out to the Oracle Rep in the Comments section, she is willing to offer you $500 instead of regular $300!

2. Next, login in to your console and follow these steps as outlined in the screenshots.
Setup
Click on Create Instance –> on your console as shown below.
Next please choose Compute and click on Create.

Give your instance a name, choose an availability zone and finally pick Windows Server 2016 Standard under Image Source.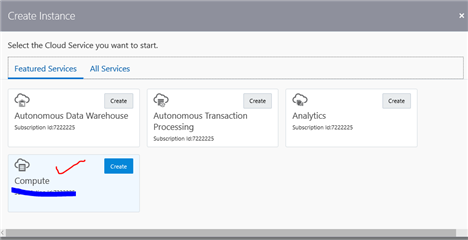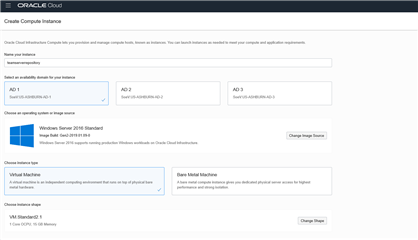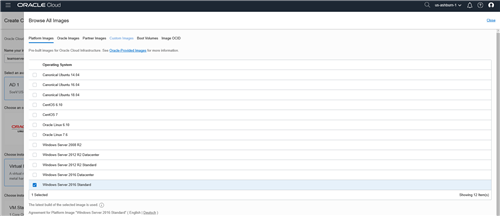 Now let us configure the Firewall rules needed to access the repository from the Oracle Cloud.
We will be adding the following ports as outlined in the documentation of IDERA ER/Studio Team Server Guide.
For more information on Networking from Oracle Cloud:
https://docs.cloud.oracle.com/iaas/Content/Network/Concepts/overview.htm
TCP Ports
54331, 54332 and 54334
UDP Ports
54332
You may see these options below:
[Default Security List Screen]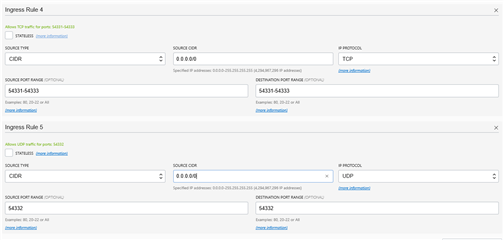 Note: As this is a test, I have enabled this to be accessed from any IP. In your environment, you should use the source IP range source and targets accordingly.
[Final Security List]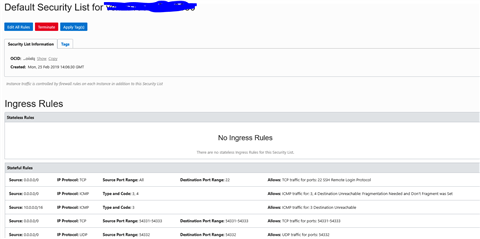 You may now connect to the VM with the Public IP Address as listed on the homepage of the VM.
Remember that you would need to add the appropriate Oracle Database Port for access as well.
As outlined in the documentation:
http://docwiki.embarcadero.com/TeamServer/ERStudio/171/en/Database_Server_Requirements
http://docwiki.embarcadero.com/TeamServer/ERStudio/171/en/Install_and_Configure_Team_Server_and_Repository
We are now all set!! Congratulations on creating your IDERA ER/Studio Repository using Oracle Cloud!