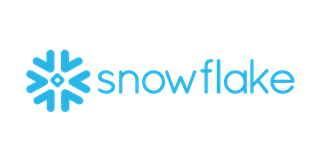 Howdy, y'all!
Happy Thursday!
Today we will be exploring the exciting world of Cloud Data warehouses and my personal favorite, Snowflake from snowflake computing – http://www.snowflakecomputing.com.
We shall learn how to connect to Snowflake with Aqua Data Studio Now with Full Support
Requirements:
Copy of Aqua Data Studio – which can be downloaded here:
Sign up for a free Snowflake trial account here:
Setup:
Now let us configure our Snowflake Connection with the connection string information.

Please enter the credentials and server information under the Location settings

Click Test Connection to validate it.

Now under the Server –> Expand the Database –> Snowflake_Sample_Data –> Under Schema –> TPCH_SF_10 –> Issue the following query in the Query Analyzer:

select 

* 

from 

"SNOWFLAKE_SAMPLE_DATA"

.

"TPCH_SF10"

.

"REGION" 

limit 

10


The result set will be displayed below:
Congratulations! you have successfully connected to Snowflake in Aqua Data Studio natively.
Stay tuned for more blogs using this amazing tool that businesses can leverage to their advantage: Aqua Data Studio – the leading Database Development and Analytics solution!