We are pleased to announce the general availability of SQL Defrag Manager 3.3. Existing users may upgrade to this version through the IDERA Customer Portal. New users may download the trial version from the IDERA Website. This release includes the following features:
What's New in Defrag Manager 3.3?
Import and export policy. 
SQL Defrag Manager now enables you to share policies with other Defrag Manager installations using the new export and port capability.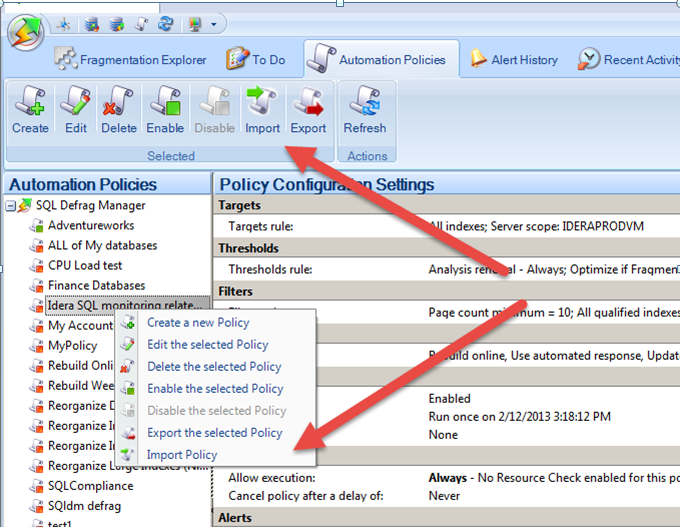 Rediscover options. 
SQL Defrag Manager now gives you more control of rediscovery to avoid lengthy rediscovery.   Rediscover database objects or table objects in addition to the existing capability to rediscover server objects.
Navigation tree filtering. 
SQL Defrag Manager now makes it easier to find instances or objects in long lists with filtering.   Find a particular object or server quickly using filtering of names.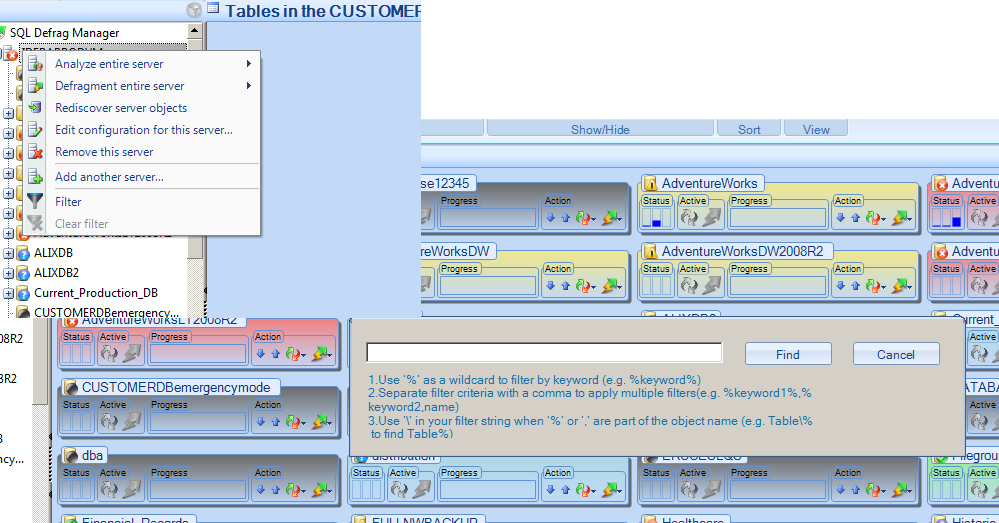 SQL Server 2016 experimental support
SQL Defrag Manager 3.3 is SQL Server 2016 compatible. IDERA provides experimental support while you use your installation in a testing environment to ensure the features you rely most are working as or better than expected.
Questions or comments?  Please let us know in the SQL Defrag Manager forum.