We are pleased to announce the general availability of Idera's new SQL Enterprise Job Manager 1.0. To download a free trial version, please visit the Idera Website.
Monitor and manage SQL Server agent jobs
SQL Enterprise Job Manager provides centralized job monitoring and management of your SQL Server agent jobs. Instead of having to connect to and view each instance individually, SQL Enterprise Job Manager's centralized web-based management console makes it easy to view job status and history across the enterprise. In addition, a calendar view makes it easy to see historical job information or upcoming scheduled jobs and drag and drop capabilities make it easy to reschedule jobs.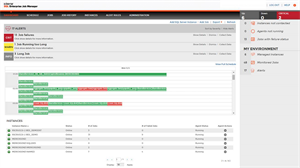 Job Monitoring
SQL Enterprise Job Manager provides comprehensive monitoring of SQL Server agent jobs across the entire SQL Server landscape. See what is scheduled to run and when it is running. Get up to the minute status information on currently running jobs.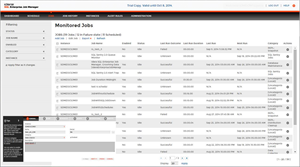 Manage Jobs
SQL Enterprise Job Manager lets you manage jobs across multiple SQL Server instances. Create new SQL Server agent jobs or modify existing jobs on a single managed instance or across multiple instances.
The easy to use job wizard guides you step-by-step through the job creation process.
Click on any monitored job to add or edit steps, change the run schedule, or update alerts and notifications.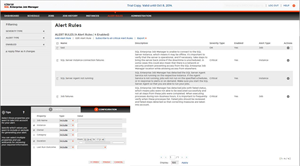 Alerts & Notifications
Build configurable email alerts for jobs across your SQL Server environment to stay on top of issues. Establish alerts for indicators such as when jobs fail or restart server instance connection failures or when job agents have stopped running.
Calendar View
The calendar schedule helps you see jobs and status in an easy to read calendar format across all of your instances or drill-down to a single instance.
View schedule by day, week or month.
Jobs are color-coded to help you quickly identify the current status.
View past scheduled and manually run jobs or look ahead to see future scheduled jobs.
Drag and drop jobs to reschedule.