How many of you are known as the "Grumpy DBA" or have a bad reputation with users because you are always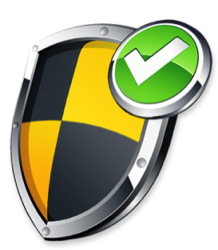 saying no or they have to wait? I know many DBAs that have this reputation. To avoid this, I use my manager as a shield and suggest you do too. As a Lone DBA, with an extremely full plate, I learned that having that shield is necessary. It prevents me from being seen as the bad guy and protects me from work overload.
We all experience what I call, "Drive Bys", when people are asking for stuff on the fly. Telling someone "No" while they are waiting in your office can be hard to do and can reflect poorly on you.  So how do you avoid that? While you probably cannot prevent the drive by, you can however; fix the perception the user has as they walk away. When drive bys occur I take time to listen to the user's needs, let them know I will look into it, and then follow up with my manager without giving a yes or no to the work.  I've found this to be not only the best way to keep from becoming a "Yes Man" and trying to fulfill every request, but also keeps me from having to say no.
Using your manager as a shield puts management of the workload on their shoulders instead of your own.  This, in turn, keeps them apprised of the work load, and prevents your plate from getting too full without negative user perception.  My manager has no issues saying no to users or prioritizing requests appropriately.  Doing this removes you from being the bad guy and prevents the opinion that the user's needs aren't important to you.
The key to maintaining a healthy user relationship is to make sure their needs are heard and you are doing your best to give them what they need to be effective at their jobs. It's easy to become the Grumpy DBA when you're forced to be the nay sayer. With my shield in place, I can tell the users that I passed the request along and their work is being prioritized. If they have any questions they can follow up with my manager to see where their request stands.
So far this works well for me, as a Lone DBA, and has become vital in preventing me from becoming over worked, over whelmed, and burnt out.  If you don't already have a shield in place, I would recommend talking to your manager and seeing if you can work towards one.
Good luck!