This year has been a whirlwind so far, thanks to the Idera ACE program. For those that don't know what that is …
What is an Idera ACE? (According to Idera)
"ACEs (Advisors & Community Educators) are active community members who have shown a passion for helping the community and sharing their knowledge. We help the ACEs pursue that passion by sponsoring travel to select events and offering guidance for soft skill training."
Requirements to become an Idera ACE:
Enthusiastic members & leaders of the SQL community
Accomplished contributors to the SQL community
Good speaker, writer and presenter
Demonstrated a passion for educating fellow community members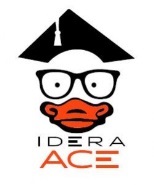 Being an ACE has been both a very busy and very rewarding experience for me. Idera has given me the means to be able to share my knowledge as a Lone DBA and help others who are also in this predicament make the most of it. Since October last year, thanks to the generosity of the ACE program and the exposure it has given me, I have started my own blog, presented at a total of 9 SQL Saturdays, and 2 User Groups. I have also hosted 2 Idera #SQLChats on Twitter (links below) and participated in a SQL Hangout .
So far, I have given my Lone DBA session to over 200+ SQL professionals, tweeted in SQL topic specific Idera #SQLChats to with a combined over 600 tweet interactions and had 200+ views on a video chat SQL Hangout.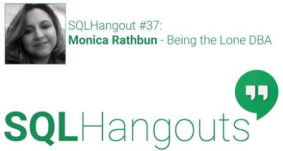 One of my biggest talking points I try to convey is the power of networking and getting "virtual co-workers". Making those connections with others in the community is vital when you are a Lone DBA. I speak on the importance of building those relationships with those that can help you with their experience and expertise. Being an ACE has allowed me to vastly grow my network of "virtual co-workers", by letting me travel to so many SQL Saturdays. I've had the pleasure in meeting so many speakers and attendees. I make it a point at each of these events to make new co-workers and offer up any help I can give others.
The biggest reward for me is after my session is when attendees do their homework. Yes, I assign homework. During the session, I ask each attendee to take advantage of what the SQL community has to offer by getting on Twitter and begin growing their own personal network. Usually within a few days, many of them have created a Twitter account and has sent me a tweet. I then take the opportunity to introduce them to the #sqlfamily. I get a kick out of sitting back and watching each of them get involved in the community because me. It makes me giggle every time.
Of course, all good things must come to an end. My year as an ACE is wrapping up in the next few months and I just wanted to take a minute and say thank you to Idera for a wonderful program. I encourage everyone to take full advantage of these types of programs and make the most of what they have to offer. I urge those that do, to not only take advantage for themselves but also to pay it forward. Give back to the community in any way you can. We can all benefit from each other with our shared experience and knowledge. The ACE program has really motivated me to get more involved and contribute to the #sqlfamily.
Stay tune to what comes next for me.
SQL Saturdays
User Groups
SQL Chats