Backing up SQL Server databases is one of the most critical tasks that database administrators perform in their SQL Server environments every day. The backup process is so essential that it usually requires distinct processes, checklists, and multiple database administrators to perform, and manage. Still, backup errors are among the most common, time-consuming, and costly problems administrators face on a regular basis. Realizing a backup has failed after it is too late is one of the worst feelings any database administrator could experience. Backup mistakes are often costly, always time-consuming, and can even cost database administrators their jobs.
The 13-page whitepaper "Top SQL Server Backup Mistakes (and How to Avoid Them)" presents a list of some of the most common backup mistakes, and provided insight into how to avoid them. Check this list of mistakes against the processes that are in place, and avoid that terrible "oops" moment. The whitepaper covers the following ten areas: Planning, protection, recovery, monitoring, testing, scheduling, knowledge, performance, management, and tools. Hopefully, this list of common backup mistakes helps to improve backup processes and helps to avoid the disasters associated with backup mistakes.
The author, Greg Robidoux, is the President, and founder of Edgewood Solutions LLC, a Microsoft Gold Partner specializing in services and solutions for Microsoft SQL Server.
Click here to read the whitepaper.
Automate backups, and restores of Microsoft SQL Server, and recover data without restoring with SQL Safe Backup. Backup faster and save space via dynamic compression with encryption. Choose from multiple options for recovery. Ensure organizational compliance via policy-based management. Reduce failures due to temporary network problems. Moreover, receive alerts and create reports with the centralized web console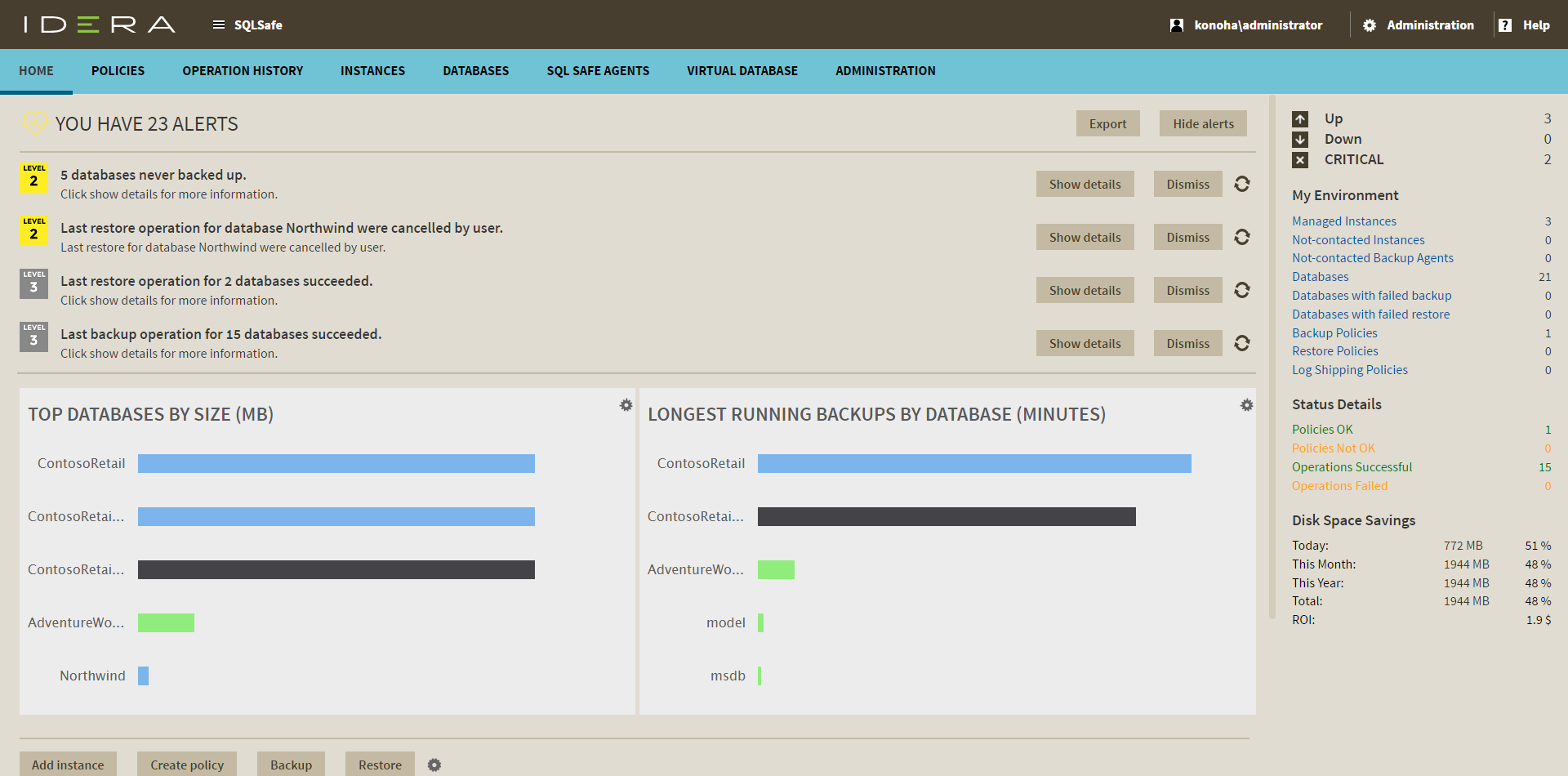 View the infographic "Why Use IDERA SQL Safe Backup?", view the case study "An Insurance Company Turns to IDERA for Reliable Database Recovery", view TechValidate survey results, watch the overview video, browse the datasheet, download a fully functioning 14-day trial, request a live demonstration, and request a price quotation.