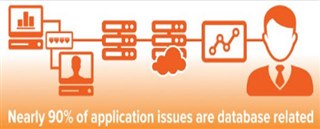 except when they're not.
Every significant business transaction interacts with the system of record: reporting hours worked, an inventory look up, or a purchase. The database is the foundation of performance. However, not every end-user transaction slow-down is due to the database. When it isn't the database, wouldn't be nice…
Please join us.
Tuesday, October 25 – PeopleSoft Fluid UI
Wednesday, November 2 – End User Experience Optimization
Tuesday, December 20 – Oracle Standard Edition.