How To Know What You Don't Know – Path to the DBA World
As a new DBA to a company it can be overwhelming and sometimes confusing on knowing where to start and whom to approach. One is tasked to managing and administering databases either from a new environment or existing one. Servers need to be furnished and checked. Lots of information… so little time!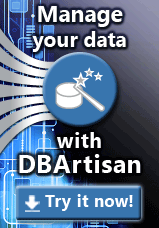 Welcome to the World of the DBA!
These helpful tips aim to empower you with the basics to knowing your way around.
Check your Server list – Identify the list of Databases by Platform
What are the Test,Dev,UAT and Production Databases
Any DBA Documentation maintained by the previous DBA or your Senior DBA
Any patches recently applied to Production Boxes
Helpdesk Contact Numbers of the Vendors of the Database you are supporting
Know your Systems Team – System Admins, Storage and Networking Teams – You need them!
Check a DBA Log of some of the most issues facing the databases currently and its related applications
Keep communicating with your Senior DBA
Setup Initial Training meetings with key stake holders
Finally, keep a tool that will handle your needs to manage multiple databases
Next Steps
You might also be interested in Avoiding the Top DBA Mistakes, a whitepaper by Linchpin People. This whitepaper summarizes a few of the top mistakes that they find organizations making. In most cases they are really things that DBAs just may not be aware of.
And then learn more about DBArtisan, the premier cross-platform database administration tool, and try DBArtisan for free.