ALLMediaServer – Cool Apps Selection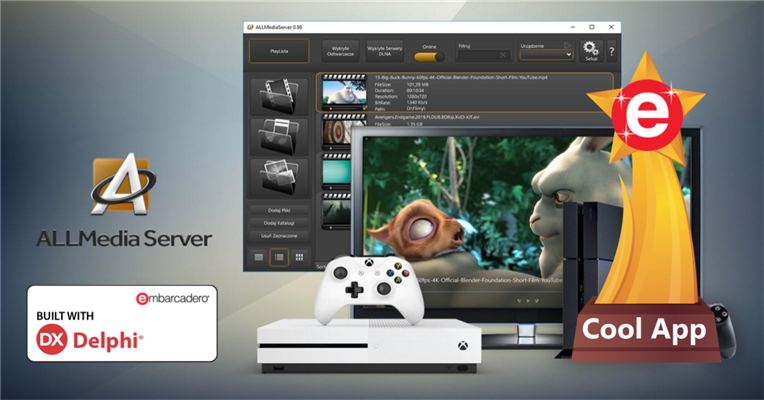 Today's CoolApps selection is ALLMediaServer, from ALLPlayer Group, Ltd. It is a fantastic program that lets users consume media across any platform on their network. ALLMediaServer uses a network connection to allow the user to broadcast content (streaming, videos, music, photos) onto any connected device, like a TV or smartphone. It was developed in Delphi and RAD Studio and the results are fantastic!
Maciek Matuszewski from ALLPlayer Group described ALLMediaServer thusly in his submission: "No wires, just push play on your PC and watch your media on a big TV screen". ALLMediaServer makes it simple to shepherd content to a whole constellation of devices. It works equally well over ethernet and WiFi and can be the centerpiece of any home multimedia network..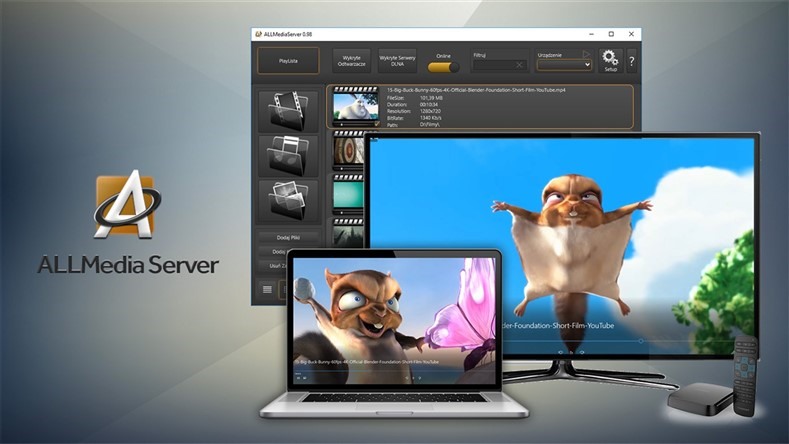 ALLMediaServer is a well-supported and ever-evolving program, which is consistently adding new features and compatibilities. It can be downloaded today, so you can put the full power of Delphi to work in getting the most out of your connected devices. We are very pleased to honor ALLMediaServer as the latest Embarcadero Cool Apps selection
Learn more about ALLMediaServer and download here:
Cool Apps Sections are apps developed with our RAD Studio, Delphi, C++Builder, or InterBase. Did you make something cool? Submit a short description of your application with 3-4 screens, and/or a link to a YouTube Video with a demo. If the application is non-visual, feel free to describe more and if you want to include a code snippet or a diagram, anything that highlights the ingenuity of your solution. Please send your submissions to coolapps@embarcadero.com or you use this form to walk you through the process.