After updating your Mac to macOS 10.12 (Sierra), and downloading and installing the latest version of Xcode (Xcode 8), you can add the macOS and iOS 10 SDKs to your IDE (Tools > Options > SDK Manager). You're then able to target both iOS 10 and macOS Sierra, in addition to Windows and Android.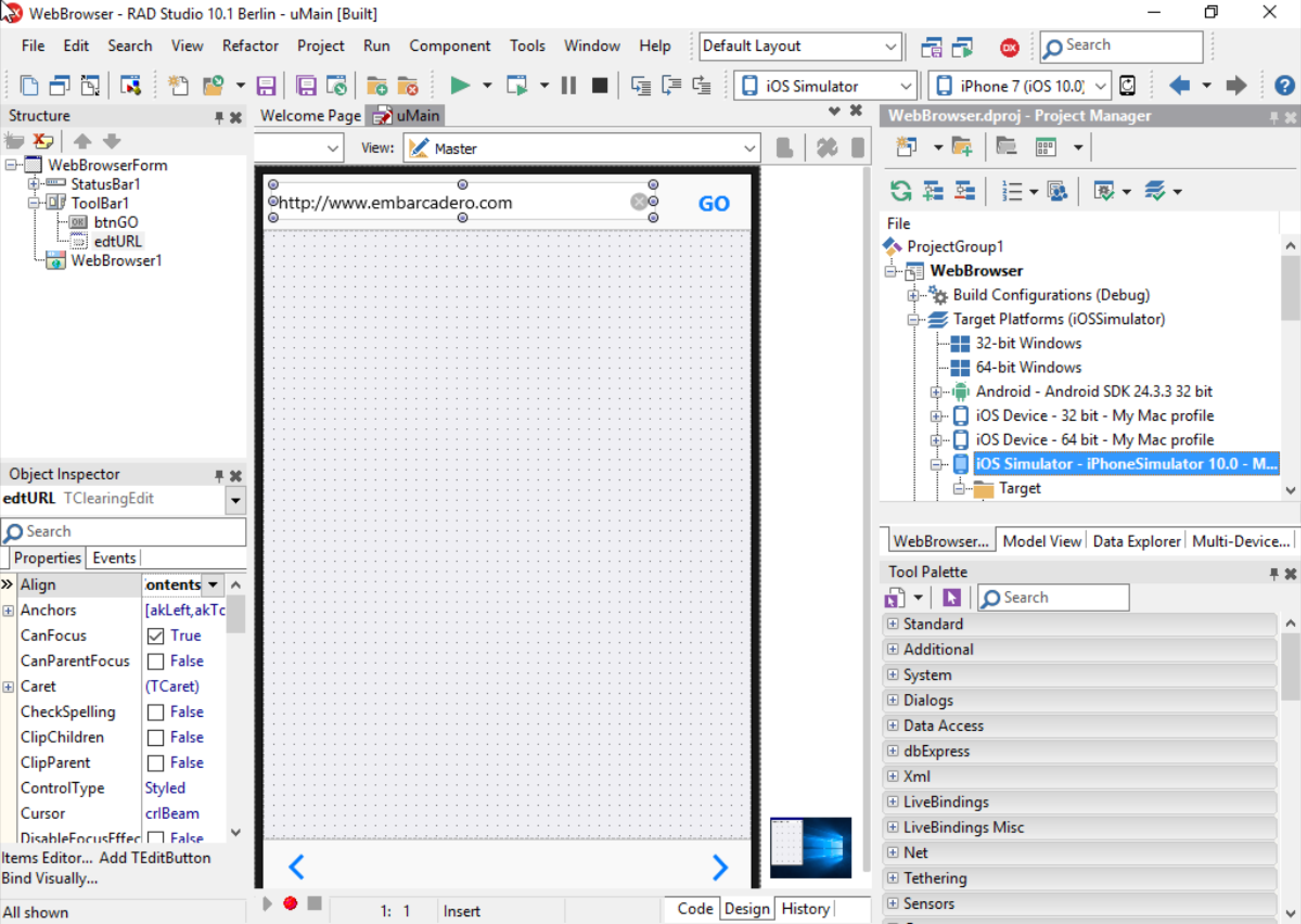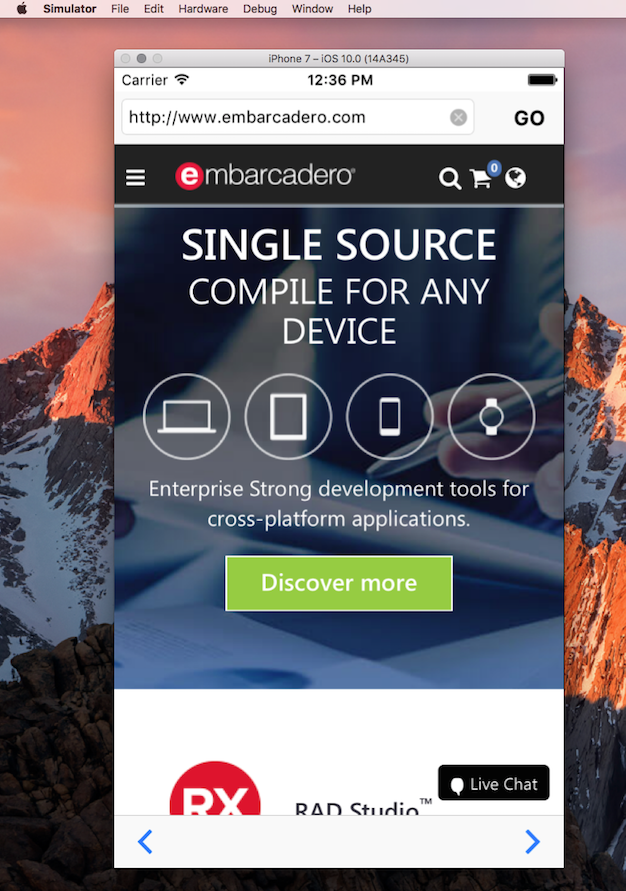 Delphi app running on an iPhone 7 on the iOS 10 Simulator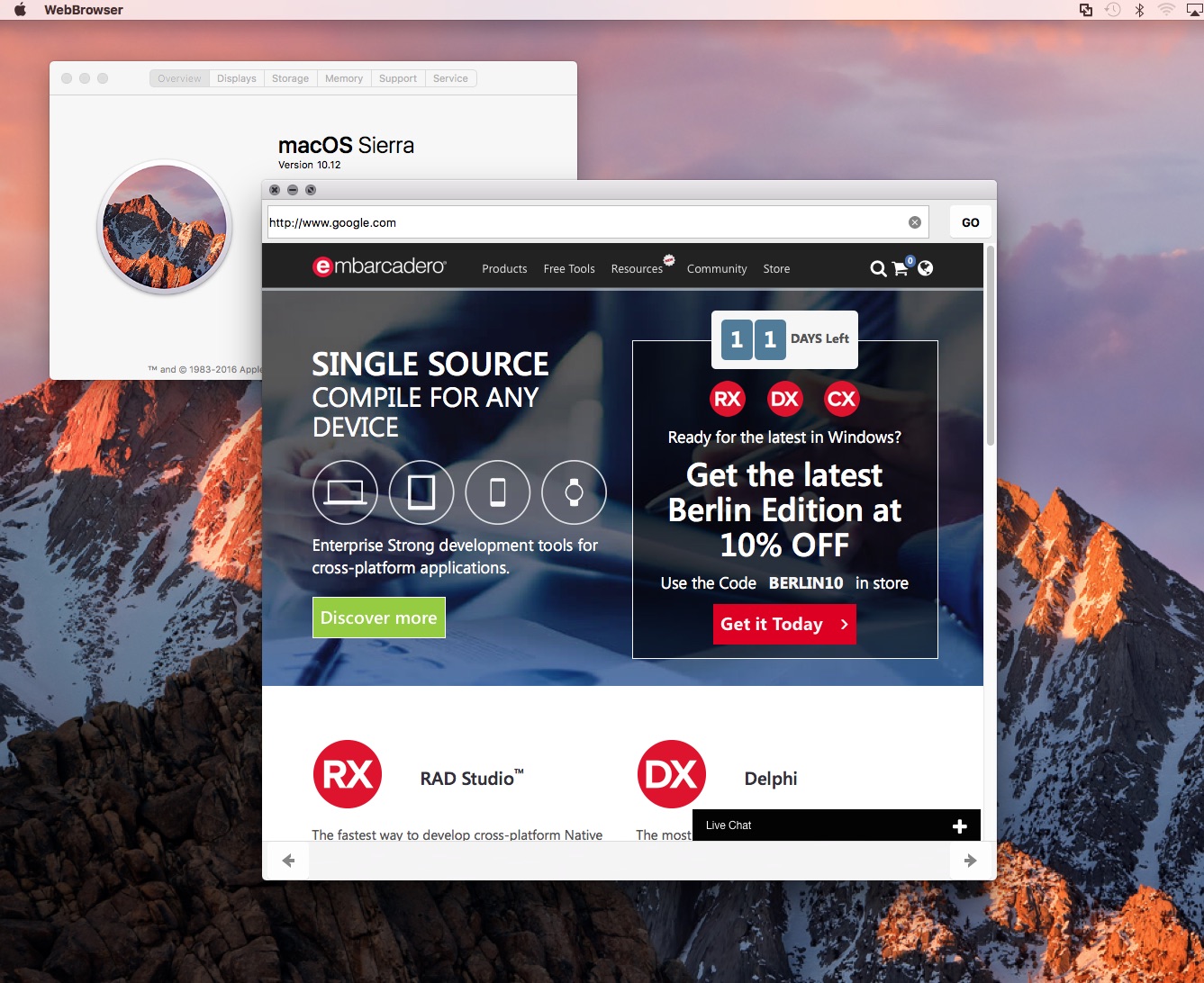 Delphi Mac app running on MacOS Sierra
Update 1 Links:
New features list and details on publicly reported bugs that have been fixed:
http://edn.embarcadero.com/article/44715
Blog announcement:
http://blog.marcocantu.com/blog/2016-september-radstudio-berlin-update1.html
Docwiki help:
http://docwiki.embarcadero.com/RADStudio/Berlin/en/Subscription_Update_1
Click on the thumbnail below to see a video of macOS Sierra and iOS 10 support in Update 1: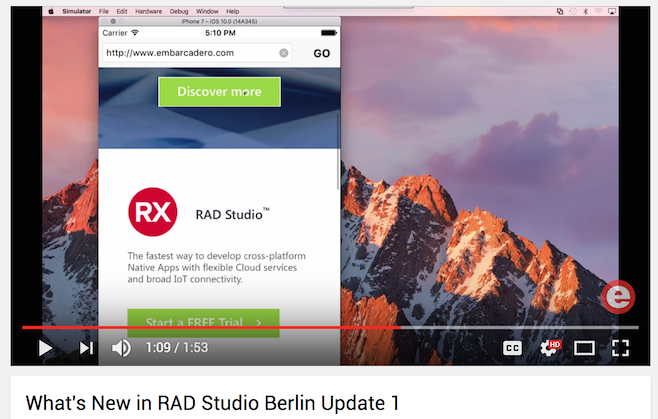 10% off RAD Studio, Delphi, C++ Builder
Get on the latest edition of RAD Studio, Delphi, and C++ and get 10% OFF when you buy Professional or above (valid until 30th September) with promo code BERLIN10.