In time for Delphi's upcoming 25th birthday this Friday, we have a new VCL Windows style available for download, that's perfect for your modern Windows applications. 
Use the new Lucky Point Windows theme to give your existing or new VCL Windows applications a custom look and feel.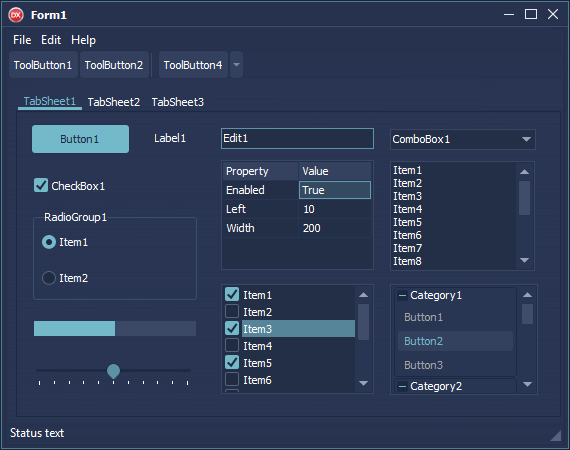 How to download: 
The style is available for download in the Styles category in the GetIt Package Manager in RAD Studio 10.3.3.