In time for Delphi's upcoming 25th birthday on February 14th, 2020, we have several new styles available for download that are perfect for your modern Windows applications. 
Use the new Zircon Windows theme to give your existing or new VCL Windows applications a custom look and feel. 
How to download: 
The style is available for download in the "Styles" category in the GetIt Package Manager in RAD Studio 10.3.3.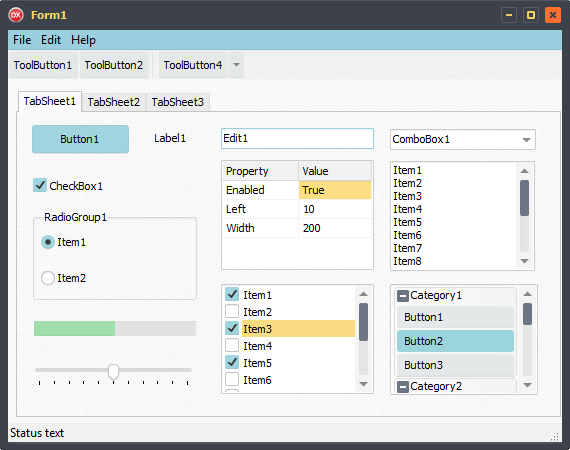 Shown: Zircon Windows Style for VCL applications