In time for Delphi's upcoming 25th birthday on 2/14/2020, we have a new FireMonkey style available for download that's perfect for FireMonkey Linux apps. 
With FireMonkey for Linux (also known as FMX Linux), RAD Studio 10.3.3 Enterprise and Architect edition customers can easily build GUI applications for popular Linux distributions. 
Use the Ubuntu Clear Fantasy style to give your FMX Linux client apps a custom look and feel. Style files for Windows and macOS are also included, including ready-to-use style templates. 
How to download: 
The style is available for download in the "Styles" category in the GetIt Package Manager in RAD Studio 10.3.3.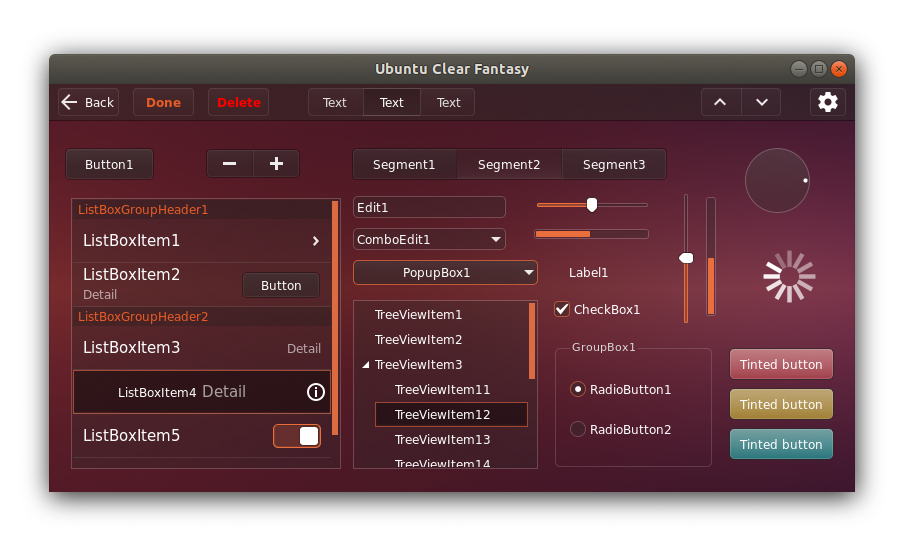 Shown: Ubuntu Clear Fantasy Linux style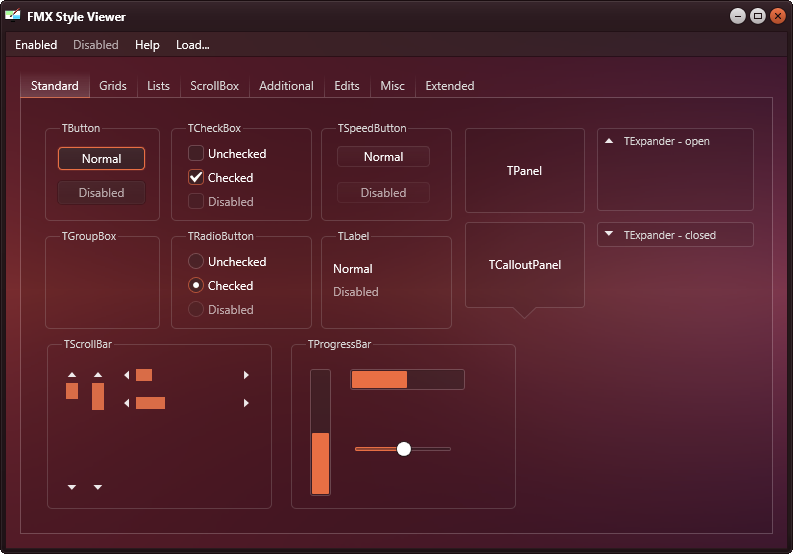 Shown: Ubuntu Clear Fantasy Windows style
Shown: Ubuntu Clear Fantasy macOS style