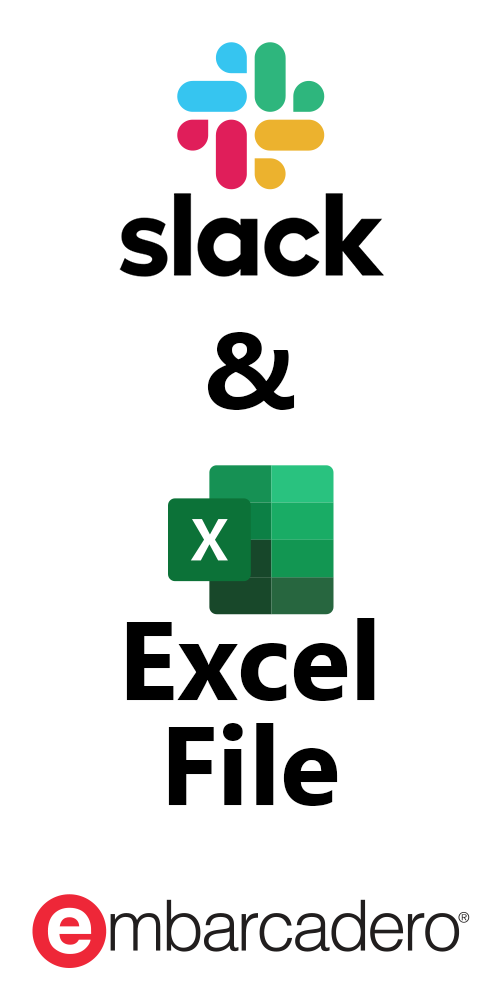 For June our Enterprise Connector Spotlight looks at Excel Files and Slack.
The Enterprise Connectors make it easy to integrate data from any number of diverse data sources. This month we are spotlighting the Excel File and Slack Enterprise Connectors. Join me on June 25th for this webinar that spotlights this month's Enterprise Connectors, and everyone who registers, and is on Update Subscription, will receive two free licenses.
Excel is the go-to tool for spreadsheets, reporting, and general data manipulation. What if you could turn a local Excel file into a database file? That is where the Excel File Enterprise Connector comes in to save the day. Use SQL queries to read and edit data stored in standard Excel XLSX files, even if Excel isn't installed. Don't work with local Excel files? Check out the other Enterprise Connectors for Excel Online, SharePoint Excel Services, Google Sheets, and more!
Slack is fast becoming the choice for teams that want to communicate productively. The Slack Enterprise Connector lets you Read, Write, and Update Slack channel data through easy-to-use SQL queries. If you are using Slack for communication then you need to learn how to access all that data and put it to use for you with the Enterprise Connectors.
Register Today to Join this webinar
Get Two Free Enterprise Connectors Licenses for Excel Files & Slack
The free Enterprise Connector licenses are offered for everyone who registers for the webinar and has an active Update Subscription license.
#ConnectTheData