As we all adjust to the realities of a world heavily impacted by COVID-19, the strength of our global community and our ecosystem are more important than ever. The focus of our products makes us well prepared for the future. Digital transformation will accelerate, but budgets will tighten, creating an environment where RAD Studio shines. Few tools are more productive in delivering outstanding applications fast and efficiently. Modernization is more relevant, as companies will not have the appetite for expensive and risky re-platforming efforts. We are well prepared and committed to overcome the challenges ahead and ensure that our community and products thrive.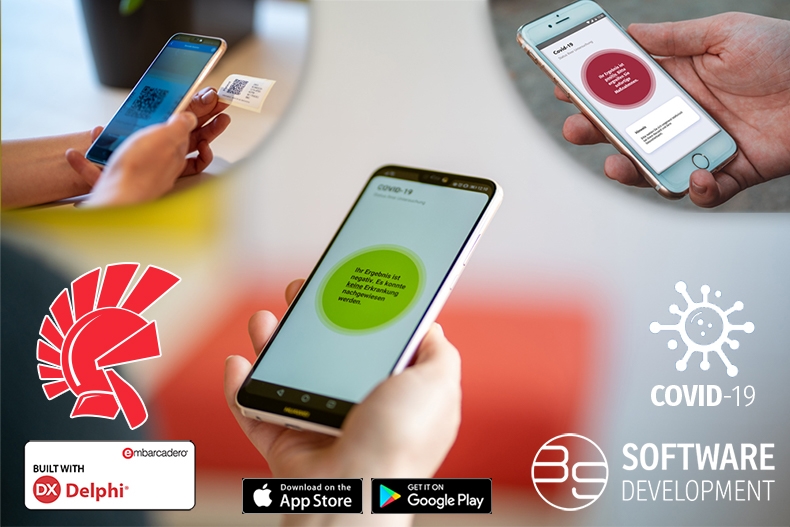 Being the most productive development tool around, and widely used in all areas, it makes sense that Delphi would be used to develop one of the first solutions to help fight COVID-19. German company BS Software used Delphi to build a mobile app for iOS and Android that enables direct communication between the laboratories and the patients in Germany. Delphi's positive impact in the world is huge, and this is just one more example of how it is making the world a better place.
Delphi's 25th Birthday
In turbulent and stressful times, it is important to celebrate successes. Delphi's 25th anniversary demonstrated the momentum of our passionate community and products. We invited many of Delphi's legendary stewards to share their powerful experiences. It is impressive that so many people built and continue to build successful careers and businesses with Delphi and RAD Studio. However, these efforts also highlighted that we still have a long way to go if we want Delphi to regain its rightful place among the most popular programming languages. We constantly need to promote Delphi. Having more young developers versed in creating viral and social content helps, but we also need the vast majority of you to keep giving Delphi credit where it is due. So many amazing projects that use Delphi don't mention it. Let's change that — the venues and formats today are endless! Let's do it together.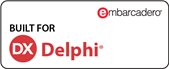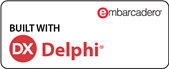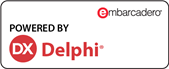 Delphi Modernization
In a time of crisis, we realize how many applications run on Delphi. I am constantly told of major applications for police departments, hospitals, defense, and government systems that run on Delphi. While the US digitized relatively early and many of the "legacy" applications were developed in Cobol or IBMi, Europe, LATAM, and many other regions that digitized later selected the most prominent and efficient tool at the time, which was RAD Studio. Thousands of its applications still run, creating a conundrum for future modernization. While only a few years ago, the path to Java or C# was sort of given; today that is not the case at all. It is far less expensive to modernize with Delphi, and RAD Studio applications can look great. While there are many web client options, we notice that many customers are choosing a new approach—virtualization. The tools have evolved drastically, and a beautiful Windows desktop application can run on the web in no time and be accessible from any OS. Many solutions enable that from vendors, such as Amazon, but there is one specifically tailored for Delphi that I like, from our partner Cybele.

Cybele's Thinfinity VirtualUI makes it trivial to migrate any existing VCL or FireMonkey native desktop application to the web. Adding one line of code to your Windows application, and installing the Thinfinity VirtualUI Server for deployment is all it takes.
Delphi Modernization Resources
In modernization efforts, having a trusted partner is key. These projects are not simple and require experience. This is an area where we need to do a lot more to expose the resources available to our customers. We are updating our Consulting Partners directory, so please submit your information to be more easily categorized on our site. Most of our reseller partners provide local consulting services or know of local expert resources. We have shared some of their successful case studies on instances in which they have transformed legacy applications. I particularly love the ones from Malcolm Groves from Code Partners in Australia (they also publish Delphi Magazine). There are also a variety of tools that help with upgrades. We provide some parsers as part of the software, and more sophisticated ones are available, such as the ones from Delphi Parser. The founder, Oren Aviram, is personally involved in some really exciting upgrade projects. And of course, our component partners, such as TMS, continue to build innovative solutions that can help you embrace the web and build stunning applications. For the ones that need contractors, using services such as Upwork can be very efficient, as it is a great place to post your profile if you are looking for work or available resources.
RAD Studio 10.4 "Denali" Beta
We are in the process of making several beta releases for 10.4, which is going to be an exciting release packed with many major features and improvements. You can read more about it in Sarina's latest blog. To increase quality, we are undergoing a multiphased beta. After MVPs and Technical Partners, all Update Subscription customers will have the opportunity for early access to the private beta under NDA. This is one of the great benefits of our Update Subscription program. Please remember not to let your Update Subscription expire and renew today.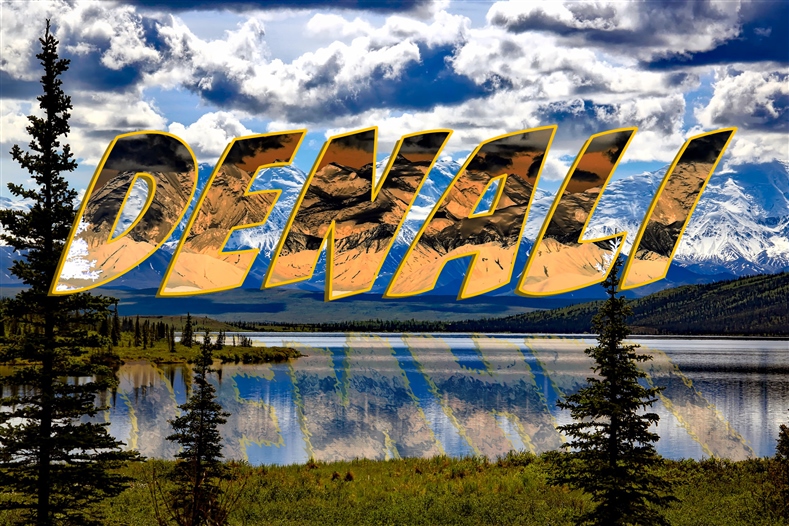 C++ Focus Increases
We frequently hear criticisms that C++ is a stepchild compared to Delphi. Indeed, as the main custodians of Delphi, it does have a special place in our hearts, and we have more Delphi customers. C++ hardly needs our help to be popular. However, it is a priority to make our products better about supporting C++. Both 10.4 and 10.4.1 will include a lot of exciting features and quality improvements for C++Builder. We understand that the recent Clang compiler upgrade was highly complex and resulted in quality issues. Our team is confident that 10.4 will solve many of them. Further, the much-anticipated integration of Visual Assist features from Whole Tomato is planned for 10.4.1. Our customers have told us that we should make C++Builder with VCL, the best visual development environment for high-performance Windows applications, and we are listening to them.
InterBase
The release of InterBase 2020 was met with a lot of enthusiasm. The simplified activation experience led to a record number of trials. RAD Studio 10.3.3 already includes InterBase 2020 installation and a license for the Developer edition. Also, IBLite comes in RAD Studio with a ready to use deployment license for mobile. We also changed some of our pricing and packaging to make it even easier to adopt InterBase, especially for VARs. The combination with RAD Server was also improved with new licensing options for distribution. We encourage you to speak with your account managers or resellers to inquire about these attractive options.
Thank you again for your continued support! Our thoughts are with you in these difficult times.