The Material Oxford Blue FMX Style is another fantastically versatile style, suitable for most any project. It looks particularly great on Linux through Delphi 10.3 Rio's new FMXLinux.
You can get FMX Style – MaterialOxfordBlue 1.0 from the GetIt Package Manager.
Once installed, simply use a TStyleBook and select the Linux version of Material Oxford Blue from your Styles folder.
C:\Users\Public\Documents\Embarcadero\Studio\20.0\Styles\Linux\MaterialOxfordBlue_Linux.style
Here is a sample of how Material Oxford Blue looks in practice:
community.idera.com/…/1524.MOB-Demo.mp4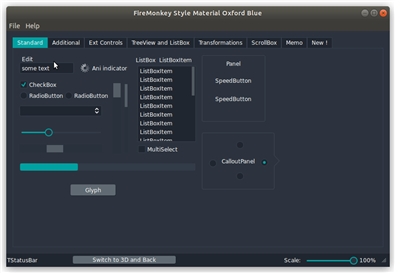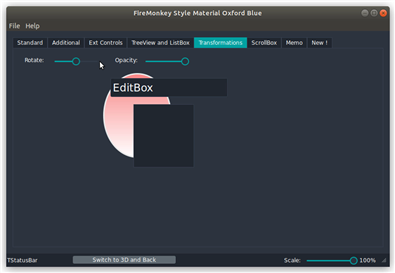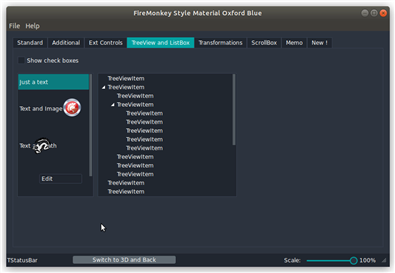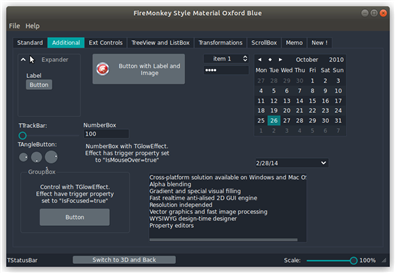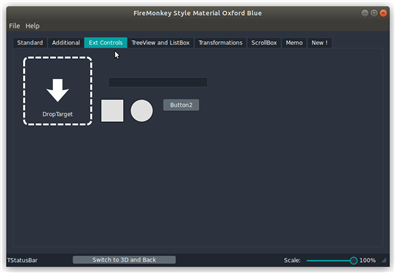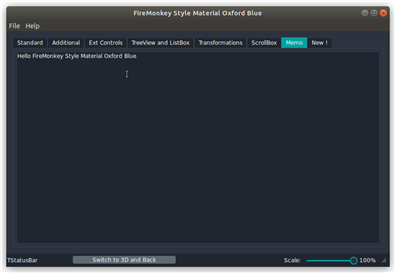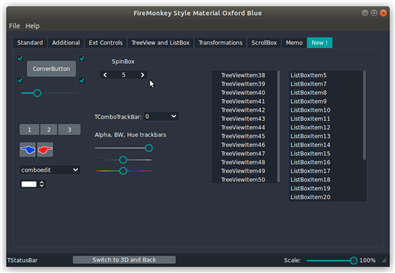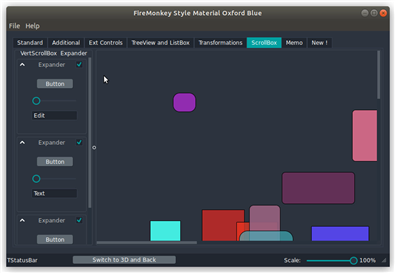 The Material Oxford Blue FMX style also works and looks great in Windows, iOS, Android, and macOS projects.