As you know Embarcadero is a database company, now a database and developer company. A number of great database tools are coming, one of these tools is ER/Studio, which is a tool specialized in database modeling.
ER/Studio is independent of the database, offering native integration with MySQL, Oracle, Sysbase, and DB2. To connect to other databases, you can use ODBC, and in the screen shot below you can see the famous example database from InterBase, the employee.ib represented in ER/Studio.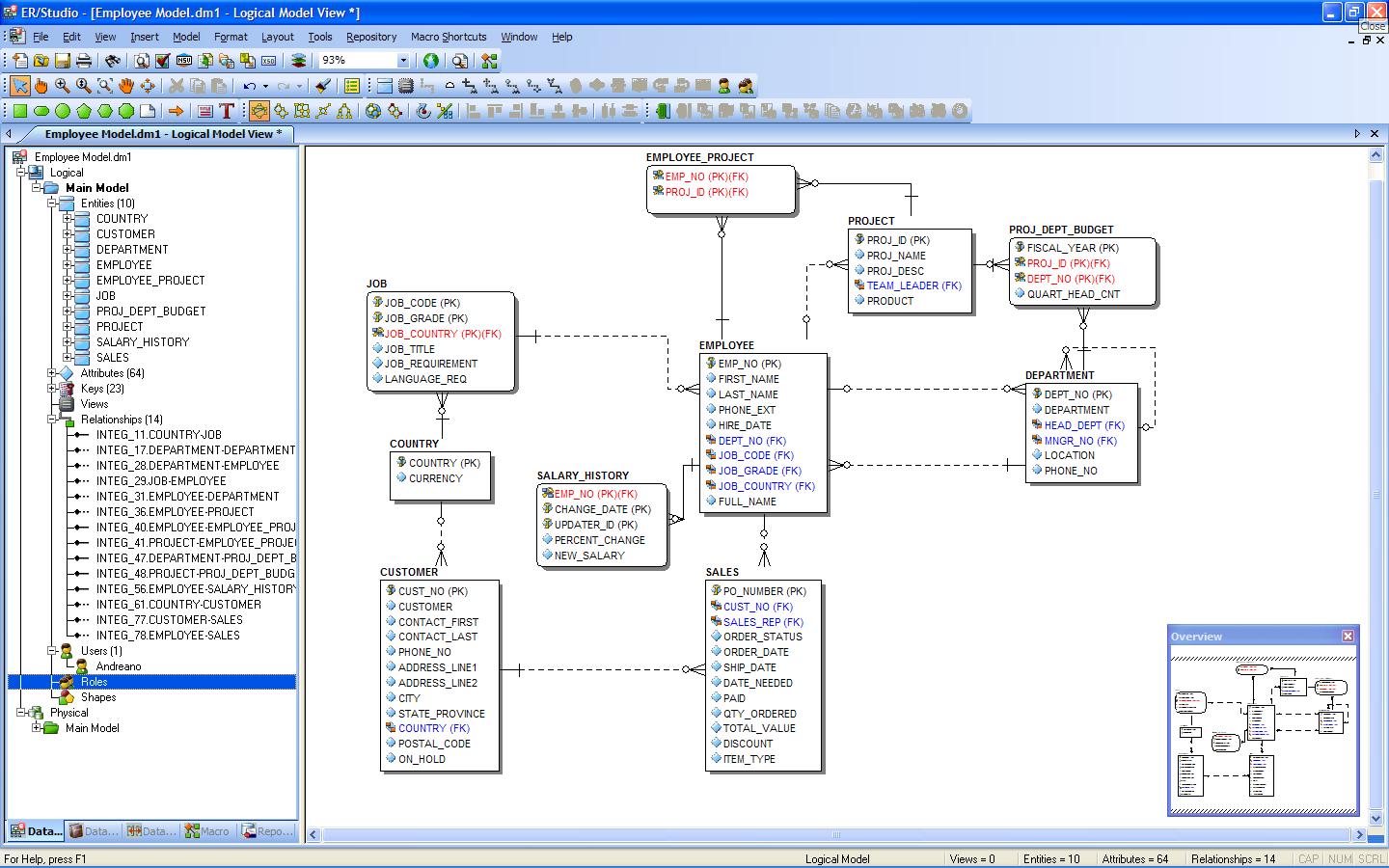 ER/Studio provides a lot of functionality and definitely will make your life easier with features like: reverse engineering, synchronization, data warehouse support, and the complete database management.
This is just the beginning!!!