Navuu – Cool Apps Selection
Today's CoolApps selection is Navuu, from GK Consulting. Navuu is a location service that users can use to send and share their location precisely and instantly to their chosen contacts. It's a highly integrated and feature-dense utility which was developed using Delphi and FireMonkey. There is a lot to like about Navuu and a quick rundown of its features shows why.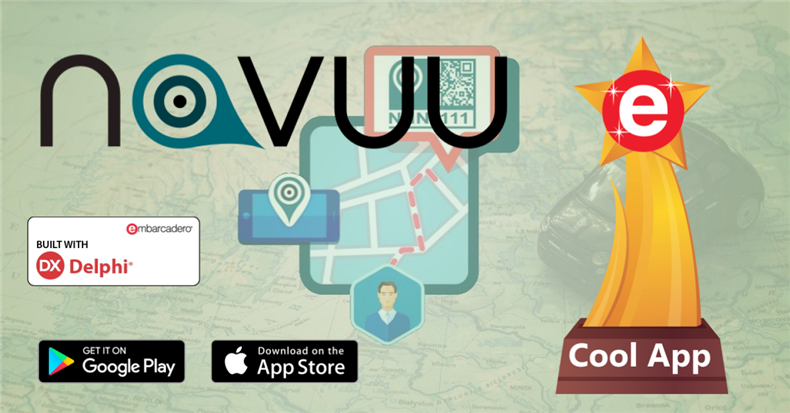 As the video below shows, Navuu is helpful in so many situations. Do you run a food truck and want to tell customers your location today? Create a QR code to share on social media. Need to set a meeting point for a group or a pickup, link your code to Google Maps and spread the word with pinpoint precision. Lost or need assistance? Use the SOS feature to broadcast your location. All of this is possible with Navuu.
It brings a smile to my face and a tear to my eye to see Embarcadero products used in new and innovative ways. Huge shout out to GK Consulting for using Delphi to create something so powerful and user-friendly. Navuu is available for both Android and iOS devices through the respective app stores. Download Navuu today and put Embarcadero's latest Cool App selection to work for you.
Learn more about Navuu and download here: 
Cool Apps Sections are apps developed with our RAD Studio, Delphi, C++Builder, or InterBase. Did you make something cool? Submit a short description of your application with 3-4 screens, and/or a link to a YouTube Video with a demo. If the application is non-visual, feel free to describe more and if you want to include a code snippet or a diagram, anything that highlights the ingenuity of your solution. Please send your submissions to coolapps@embarcadero.com or you use this form to walk you through the process.