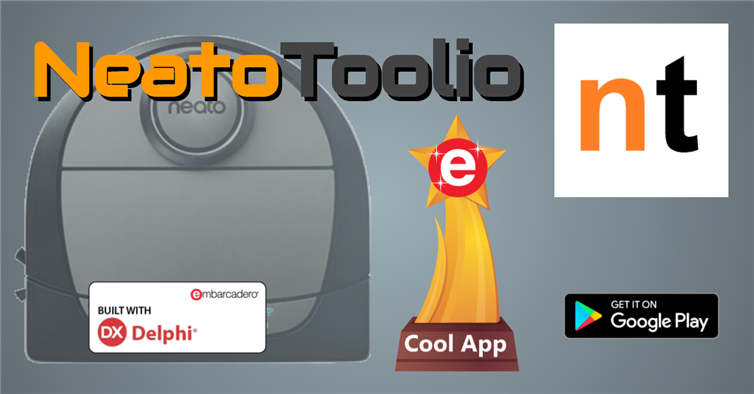 Today's Cool Apps selection is NeatoToolio, from Steven Chesser. NeatoToolio is a diagnostic and control utility for the Neato robot vacuum. Neato vacuums are Wi-Fi enabled, so having an app that can connect to it and adjust its setting is incredibly useful. Delphi and FireMonkey are the perfect platforms to develop an app like this, and that's what Steven has done. Take a look at this video to see it in use.
I love seeing applied and purpose-built Delphi applications, and NeatoToolio definitely qualifies. The Neato robot vacuum has a lot of features and functions, which NeatoToolio organizes and manages in a user-friendly interface.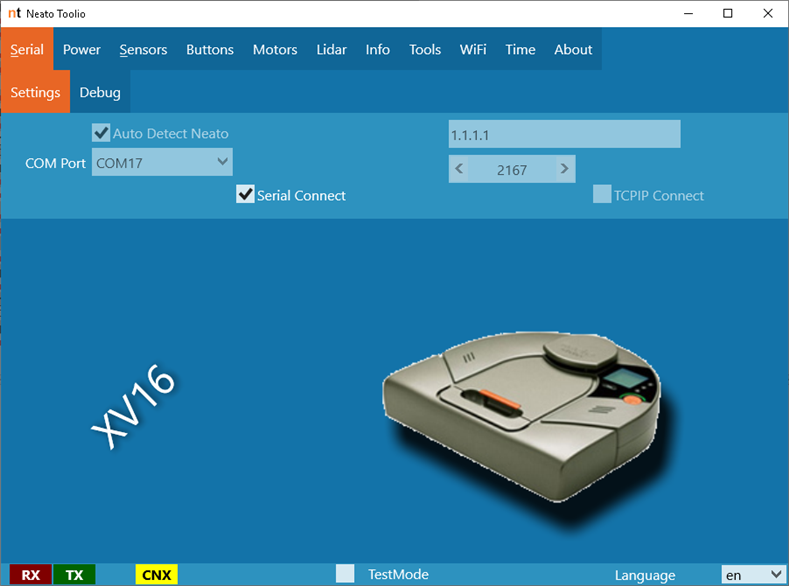 NeatoToolio is available today on Android platforms. If you are looking for a robotic vacuum, I highly recommend Neato. However, as great a product as it is, you definitely need to download NeatoToolio to get the most out of it. Thank you, Steven, for developing such a handy utility, and congratulations again to NeatoToolio, the latest Embarcadero Cool Apps selection.
Check out NeatoToolio here: 
Cool Apps Sections are apps developed with our RAD Studio, Delphi, C++Builder, or InterBase. Did you make something cool? Submit a short description of your application with 3-4 screens, and/or a link to a YouTube Video with a demo. If the application is non-visual, feel free to describe more and if you want to include a code snippet or a diagram, anything that highlights the ingenuity of your solution. Please send your submissions to coolapps@embarcadero.com or you use this form to walk you through the process.