New in 10.2.2 is the inclusion of a RAD Server Single Site Deployment License in Enterprise & Architect Editions of Delphi, C++Builder and RAD Studio.
A Single Site license is perfect for both in-house developers building solutions for their company and ISVs creating solutions for multiple companies. ISVs and in-house developers alike can leverage built-in multi-tenancy support to spin up separate tenants, one for each of their customers, or multiple tenants for different office locations for a single company, while only requiring a single RAD Server deployment with a single RAD Server internal database.
RAD Server is a turn-key application foundation for rapidly building and deploying services based applications. RAD Server provides automated Delphi and C++ REST/JSON API publishing and management, Enterprise database integration middleware, IoT Edgeware and an array of application services such as User Directory and Authentication services, Push Notifications, Indoor/Outdoor Geolocation and JSON data storage.
Bonus Item: Also covered by the included single site RAD Server deployment license is BeaconFence deployment for a single location with unlimited users and no square footage limitation. BeaconFence is a developer proximity solution that delivers precise "GPS-Free" indoor/outdoor user location tracking and events with radial and geometric zones for any physical location and layout. BeaconFence enables developers to take proximity beacons to the next level by adding precision spatial location awareness to their applications both indoors and outdoors.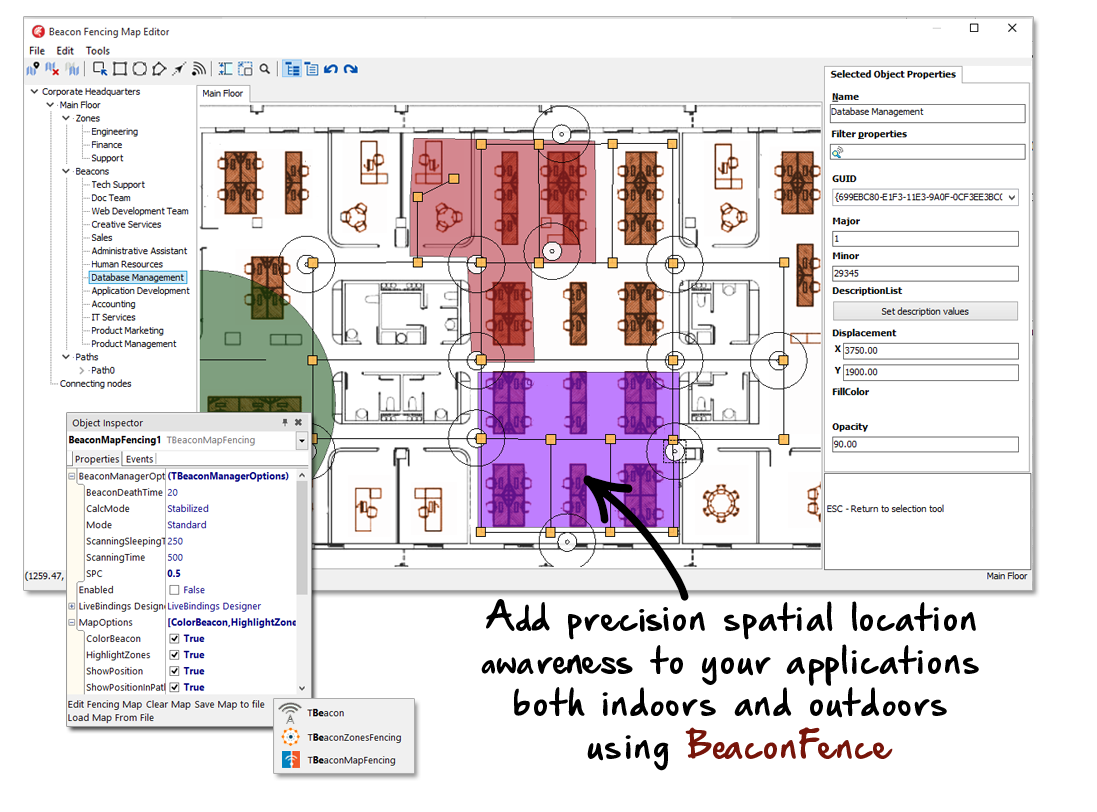 FAQs:
Q: I have a Delphi Enterprise license with active Update Subscription. How do I get my RAD Server single site deployment license?
A: You will receive an email in the next couple of days with your RAD Server deployment license serial number.
Q: I am planning on purchasing C++Builder Enterprise. Will I receive a RAD Server single site deployment license?
A: Yes, you will receive your RAD Server single site deployment license key as part of your order confirmation email.
Below are some helpful RAD Server Getting Started links:
RAD Server Product Page https://www.embarcadero.com/products/rad-server
RAD Server Getting Started Guide https://community.embarcadero.com/article/technical-articles/146-data/16451-rad-server-architect-edition
CodeRage XII Webinar Replays: https://www.embarcaderoacademy.com/p/coderage-xii/
Migrating to RAD Server Webinar Replay: https://youtu.be/xpnCGZ9RZao?t=25m54s
RAD Server Hospitality Survey Solution Demo:
https://www.embarcaderoacademy.com/courses/coderage-xii/lectures/3705427
https://community.embarcadero.com/blogs/entry/rad-server-solution-series-hospitality-survey-application
[DownloadButton Product='RAD' Caption='Download a RAD Studio 10.2.2 Trial Today']