In Delphi, C++ Builder and RAD Studio 10 Seattle, we provide a variety of new VCL styles and VCL style enhancements.
Windows 10 Styles
Choose from three built-in Windows 10 styles: Modern Light, Modern Dark and Modern Blue. These styles work great with the new VCL Windows 10 UI controls as well as the existing VCL UI controls.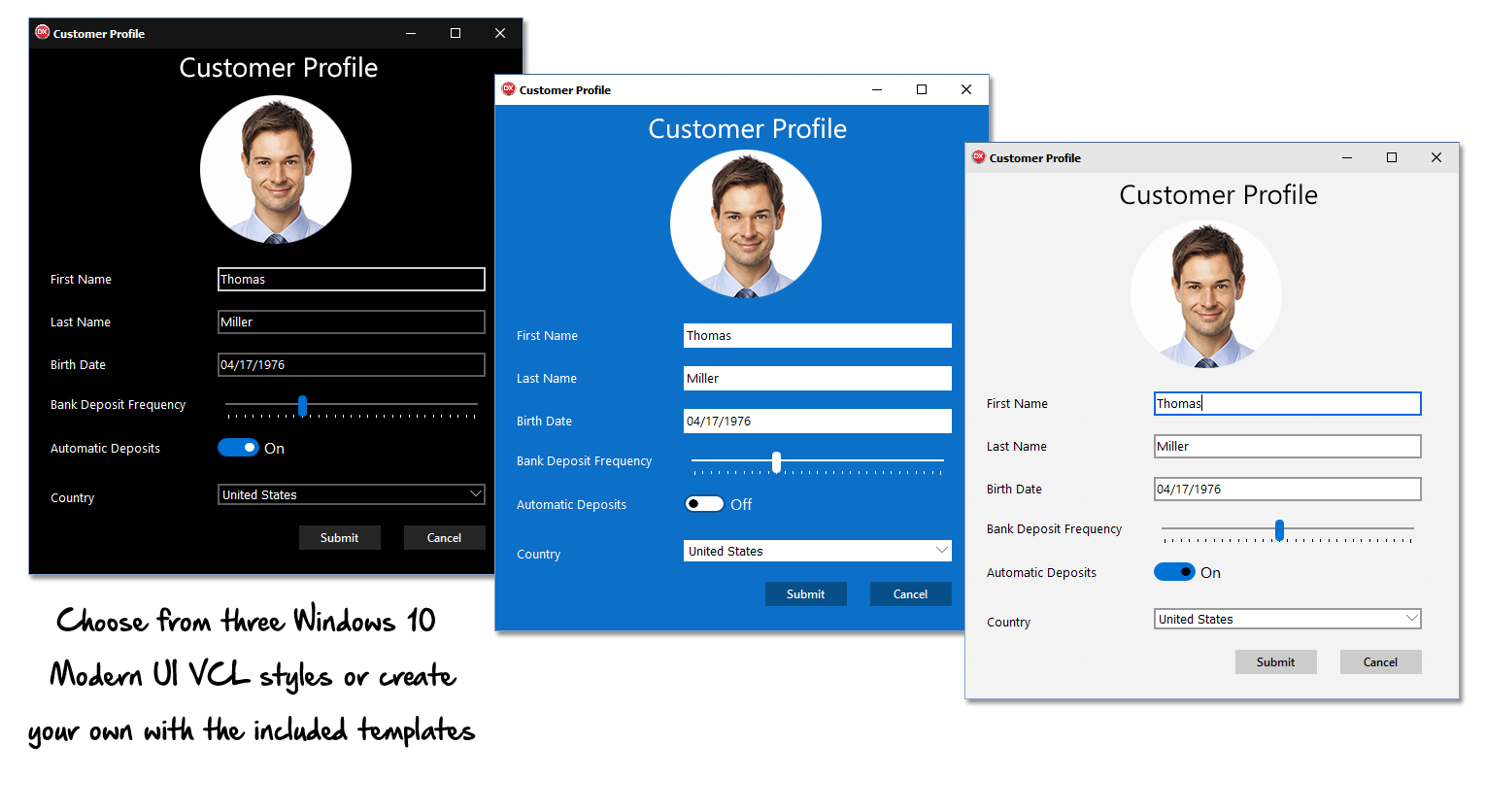 Common Dialog Styling
VCL styling now extends to dialogs such as TPrinterSetupDialog, TOpenDialog, TSearchDialog and more.

VCL Web Browser Styling
The VCL Web Browser control now fully supports custom styling.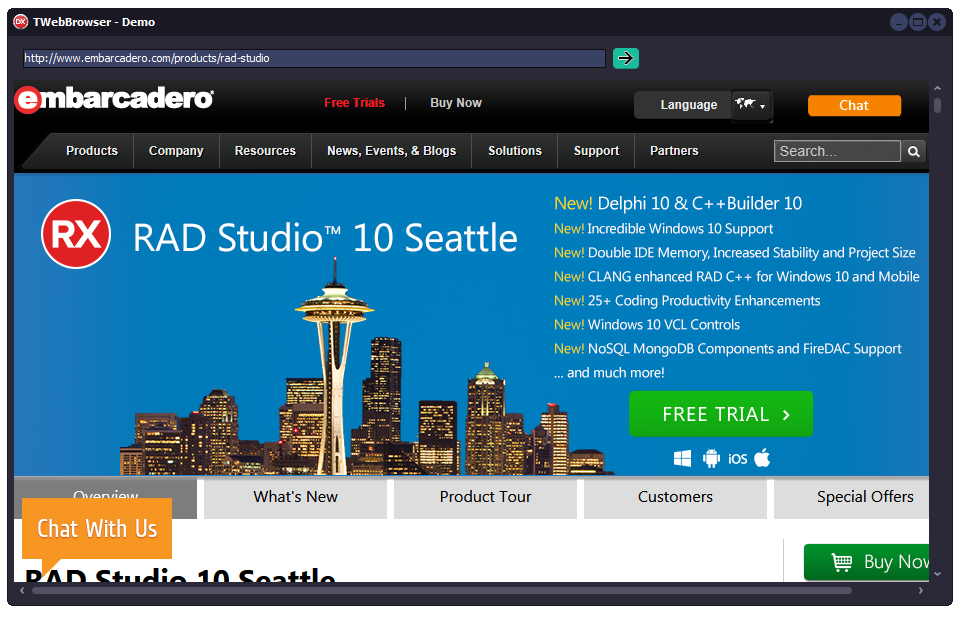 New Style Templates for Windows 10
New Windows 10 Style Templates allow you to create custom Windows 10 styles using your own color schemes. The Bitmap Style Designer can be found in the bin directory or accessed from the IDE via Tools > Bitmap Style Designer.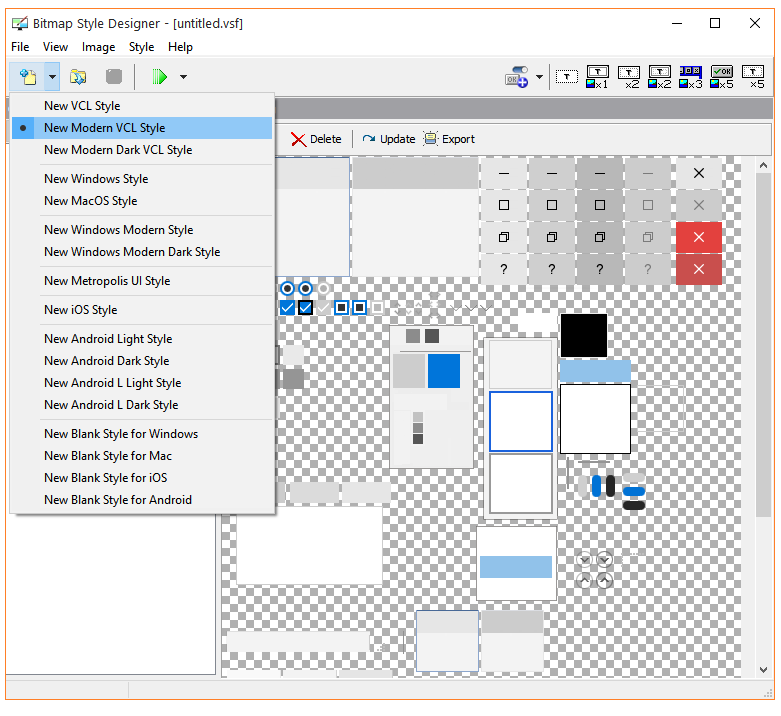 New OnyxBlue Style
OnxyBlue is a new VCL style included with RAD Studio 10 Seattle. Easily apply it to your existing application via Project > Options > Application > Appearance. RAD Studio 10 Seattle includes dozens of VCL styles.
All included VCL styles can be accessed by browsing to C:\Users\Public\Documents\Embarcadero\Studio\17.0\Styles.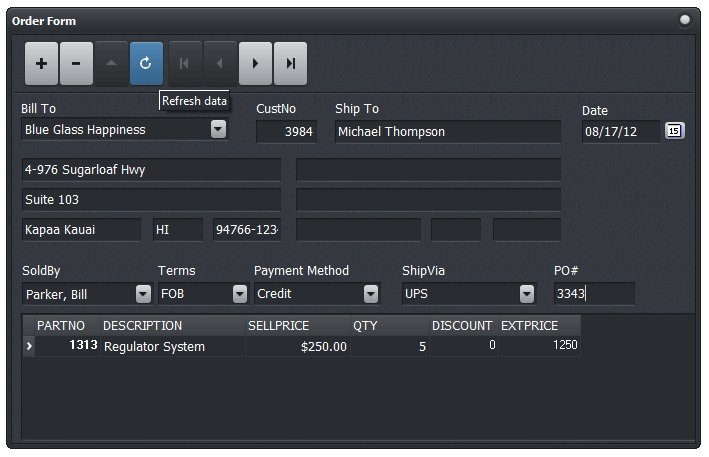 Premium Styles
Quickly change the entire look of your application with one of the eight premium VCL styles that are part of the Bonus Pack if you purchase RAD Studio 10 Seattle by September 30, 2015.