Today's CoolApps selection is Supremo, from Nanosystems S.r.l. Supremo is a utility that allows users to broadcast and share screens. It boasts a discreet, user-friendly interface and can be used across multiple platforms. It also happens to have been developed with Delphi and FireMonkey. Supremo is amazing, and its features tell the story.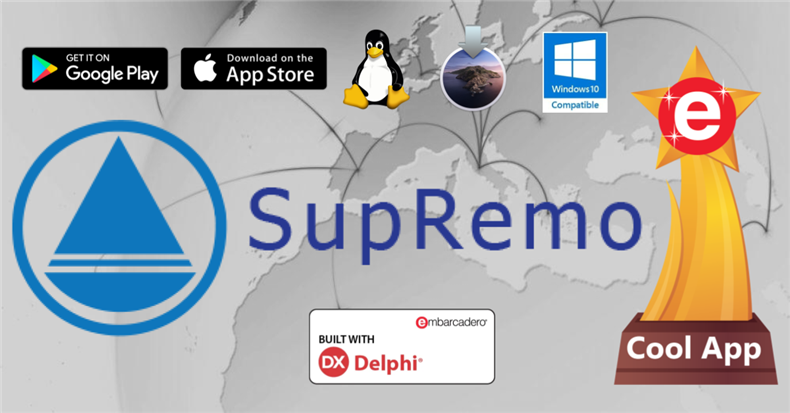 With Supremo, you can connect to devices and servers remotely. It allows you to share screens, handle multiple connections, and transfer files, all with AES 256-bit encryption. Its interface is fully customizable and can seamlessly incorporate your logo and branding assets. Supremo also boasts a responsive and robust help desk to help you get the most out of your remote connections.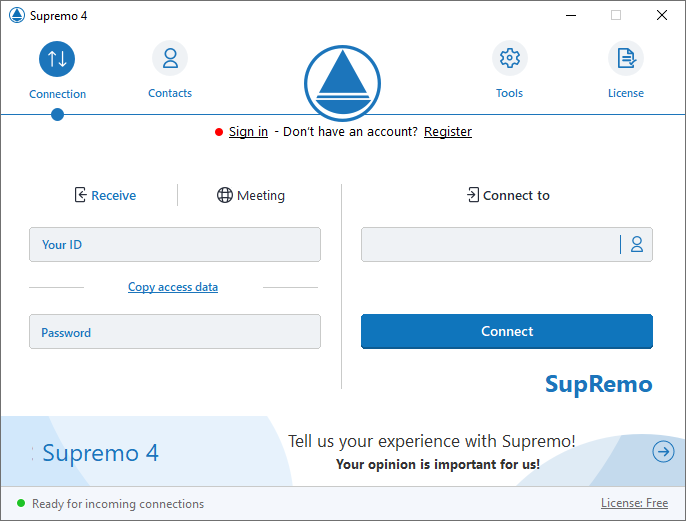 Supremo is available for Windows, macOS, Linux, iOS, and Android platforms. Delphi and FireMonkey are great tools to make great products, and Supremo certainly is a great product. Give it a look today and experience it for yourself. Download links are below. Thank you, Nanosystems S.r.l., and congratulations to Supremo, today's Embarcadero Cool Apps selection!
Learn more about Supremo and download here: 
Cool Apps Sections are apps developed with our RAD Studio, Delphi, C++Builder, or InterBase. Did you make something cool? Submit a short description of your application with 3-4 screens, and/or a link to a YouTube Video with a demo. If the application is non-visual, feel free to describe more and if you want to include a code snippet or a diagram, anything that highlights the ingenuity of your solution. Please send your submissions to coolapps@embarcadero.com or you use this form to walk you through the process.